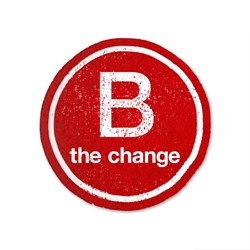 These are challenging times, but at the same time these challenges are posing opportunities for businesses to become powerful agents of change.
Rhinebeck, NY (PRWEB) February 19, 2014
Topical BioMedics announces it has earned B Corp certification. B Corps are certified by the nonprofit B Lab to meet rigorous standards of social and environmental performance, accountability, and transparency. By voluntarily meeting these higher standards, Certified B Corps are distinguishing themselves from other for-profit companies by offering a positive vision of a better way to do business. To become a certified B Corp, a business must prove that it cares as much about society and the environment as it does about profits.
Certified B Corporations are purpose-driven companies that create benefit for shareholders, employees, the community and the environment. Today, there is a growing community of more than 960 Certified B Corps from 32 countries and 60 industries working together toward the unifying goal of redefining success in business and striving to be not just the best in the world, but to be the best for the world. Addressing society's greatest challenges, B Corps are offering concrete, market-based, scalable solutions.
"I am honored our company has been designated as a certified B Corp," says Lou Paradise, president and chief of research, Topical BioMedics, Inc., makers of the Topricin line of natural biomedicine pain relief and healing cream formulas. "These are challenging times, but at the same time these challenges are posing opportunities for businesses to become powerful agents of change. I believe that doing well and doing good by being a good corporate citizen of the world go hand in hand, and I applaud B Lab for establishing a vibrant new platform that redefines what it means for a business to be truly successful. It's a win-win-win in every sense, and I hope other companies follow suit and join the movement.
"For the past twenty years, our mission has been to restore hope and quality of life to the millions of people who suffer in pain with our safe, effective Topricin healing technology. And we are gratified that our formulas have been shown to reduce the need and/or dependency on all classifications of chemical pain pills. With Rx opiate addiction at epidemic proportions, we are honored to be providing doctors and their patients with a viable, vibrant protocol that is helping to reverse this tragic trend. We are grateful that B Lab has recognized our efforts in caring for society as well as running a robust, healthy, growing business."
The B Corp community includes such respected companies as Ben & Jerry's, Better World Books, Cabot Creamery, Care2, Dansco, Etsy, King Arthur Flour, Patagonia, Seventh Generation, The Honest Company, and Uncommon Goods.
To qualify as a B Corp, a business must meet B Lab's performance requirement, legal requirement, and sign its "Declaration of Interdependence," which states:
We envision a new sector of the economy which harnesses the power of private enterprise to create public benefit. This sector is comprised of a new type of corporation – the B Corporation which is purpose-driven and creates benefit for all stakeholders.
As members of this emerging sector and as entrepreneurs and investors in B Corporations, we hold these truths to be self-evident:
--That we must be the change we seek in the world;
--That all business ought to be conducted as if people and place mattered;
--That, through their products, practices, and profits, businesses should aspire to do no harm and benefit all.
--To do so, requires that we act with the understanding that we are each dependent upon another and thus responsible for each other and future generations.
Profound changes are possible as more corporations from around the globe embrace the B Corp philosophy. As a result of B Corp members' collective success, individuals and communities will enjoy greater economic opportunity, society will address its most challenging environmental and social problems, and more people will find fulfillment by bringing their whole selves to work.
About B Lab:
B Lab is a 501(c)3 nonprofit that serves a global movement of entrepreneurs using the power of business to solve social and environmental problems. B Lab serves these entrepreneurs through three interrelated initiatives that provide them the legal infrastructure and help them attract the customers, talent, and capital to scale.
B Lab drives systemic change through three interrelated initiatives: 1) building a community of Certified B Corporations to make it easier for all of us to tell the difference between 'good companies' and just good marketing; 2) accelerating the growth of the impact investing asset class through use of B Lab's GIIRS impact rating system by institutional investors; and 3) promoting legislation creating a new corporate form that meets higher standards of purpose, accountability, and transparency. For more information, visit http://www.bcorporation.net.
About Topical BioMedics:
Topical BioMedics is the research and development leader in topical patented natural biomedicines for pain relief. The company's flagship product, Topricin® Pain Relief and Healing Cream, was introduced in 1994 and is now a leading natural therapeutic brand. A combination homeopathic formula, Topricin was awarded a patent for the treatment of pain associated with fibromyalgia and neuropathy. Other formulas in the product line include Topricin Foot Therapy Cream and Topricin for Children (5% of the sales are donated to a pediatric cancer foundation).
All Topricin products are made in the U.S.A., formulated with approved medicines as found in the HPUS (Homeopathic Pharmacopoeia of the United States) and are in compliance with federal rules for homeopathic over-the-counter medicines. The products contain: no parabens, petroleum or harsh chemicals, are odorless, greaseless and non-irritating, and produce no known side effects, making them ideal and safe for the entire family.
Topricin is available in independent pharmacies, natural food and co-op stores nationwide, including Whole Foods, Sprouts, Pharmaca, The Vitamin Shoppe, Fred Meyer, Wegmans, CVS (Foot Care Section), Walgreens (Diabetic Section), and other fine retailers, as well as directly from the company.
For more information, visit http://www.topricin.com.