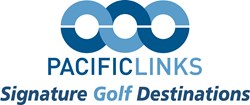 "Vegas is one of the premier golf destinations in the world, and Pacific Links is pleased to add DragonRidge to its Nevada roster," said Bruce Simmonds, Chief Executive Officer of Pacific Links International.
Henderson, NV (PRWEB) February 20, 2014
Pacific Links International (PLI) announced today that it will acquire its third Nevada course - DragonRidge Country Club. DragonRidge will be the 11th owned property added to the company's growing portfolio of courses. Pacific Links memberships feature a unique reciprocal access structure offering members access to more than 100 world-class clubs around the globe.
"Vegas is one of the premier golf destinations in the world, and Pacific Links is pleased to add DragonRidge to its Nevada roster," said Bruce Simmonds, Chief Executive Officer of Pacific Links International. "We pride ourselves on the ability to offer members a diverse collection of exceptional golf experiences and expect to continue to grow our presence throughout Nevada and other signature golf destinations. As Pacific Links launches the new DragonRidge membership in the coming months, together with its continued growth, there seems to be no better time to join this formidable program."
Named after a rocky ridge that is known to residents as the "Sleeping Dragon," the 6,975 yard, par 72 championship golf course was designed by Jay Morrish and David Druzisky to be a true "Members' Course" that is challenging for all skill levels. Located at the base of the Black Mountain Range in Henderson, DragonRidge has been rated "Best Upscale Golf Course" and "Best Golf Course Luxury Community" by Vegas Golfer Magazine. Opened in 2000, the club was ranked among 2001's "Best New Courses" by Golf Digest.
The DragonRidge Tennis and Athletic Center offers a complete selection of state-of-the-art fitness equipment, private training programs, a variety of recreational activities, educational lectures, classes and programs focused on healthy lifestyles and wellness. The center boasts fully amenitized locker rooms, a café, lighted tennis courts and outdoor volleyball and basketball courts.
"It was important to ensure that the buyers of DragonRidge would sustain the club's integrity and commitment to providing first-class services," said Rich McDonald, former owner of DragonRidge Country Club. "With its reputation and expertise in the industry, I am confident that Pacific Links International will not only maintain, but enhance the member experience at DragonRidge."
Pacific Links is enhancing the diversity of golf experiences enjoyed by its members by continuing to acquire leading golf properties in targeted markets. Members enjoy more variety, flexibility and a wider range of membership categories and prices than traditional golf memberships. Membership options include privileged access to reciprocal and affiliated clubs and member concierge services.
Pacific Links plans to continue to grow its impressive portfolio and introduce an additional 50 affiliate golf clubs in 2014 and 150 clubs over the next three years with a presence in every major metropolitan and destination golf market in North America. PLI will specifically target clubs in: New York, Florida, Arizona, California and Pennsylvania as well as several international markets such as Canada, Australia, Asia and New Zealand. For more information, and a full list of clubs, visit http://www.pacificlinks.com.
About Pacific Links International
Pacific Links International is a Canadian-owned golf corporation that provides member access to more than 100 quality golf clubs by some of the game's greatest designers including Pete Dye, Greg Norman and Jack Nicklaus in signature golf destinations in North America, Australia and Asia. Pacific Links offers a unique membership structure whose main feature is reciprocal access to multiple clubs around the world with tour-quality design, strong character and deliver a memorable golf experience in a cosmopolitan golf location.
In Hawai'i, Pacific Links owns and operates Kapolei Golf Club (home of the Pacific Links Hawai'i Championship), Royal Hawaiian Golf Club, Olomana Golf Links, Mākaha Valley Country Club (East), and Mākaha Golf Club (West), currently under renovation by Greg Norman. Pacific Links also owns Pete Dye Golf Club (#45 on Golf Digest's ranking of America's 100 Greatest Courses) in West Virginia, Dove Canyon in California and Southern Highlands and SouthShore Golf Clubs in Las Vegas. Pacific Links is also building The 27 Club in Tianjin, China, which is scheduled to open in 2015. http://www.pacificlinks.com.
# # #
Media Contact: Martz Parsons │ Amber Liptai │ 480-334-0163│ aliptai(at)martzparsons(dot)com