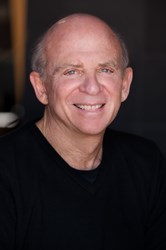 every day of the year I am committed to providing exemplary care to my patients, and I thank my patients and coworkers for giving me the opportunity to provide the highest quality service in the Carmel Valley-San Diego area
San Diego, CA (PRWEB) February 21, 2014
For the exemplary work in his field, Dr. Ron Greenspan has been selected to receive The Best in San Diego Award for 2014, making this the second consecutive year he has been chosen for this honorary award.
This prestigious award is determined by asking hundreds of San Diego general dentists the following question:
"If you had a patient in need of an orthodontist, which orthodontic specialist would you refer them to?"
Dentists were asked to take several factors into consideration, including years of experience, continuing education, manner with patients, use of new techniques and technologies, and, of course, orthodontic results.
The nomination pool of orthodontists consists of dentists listed with the American Association of Orthodontists, as well as dentists listed online through local dental societies. Respondents were asked to put aside any personal bias or political motivations, and to gauge peers' work objectively when evaluating other nominees. Previous awards, active participation in various dental academies, and good standings with state dental boards are significant factors when a dentist is chosen for the prestigious award.
"It is a great honor to receive this award again this year," says Dr. Greenspan, "every day of the year I am committed to providing exemplary care to my patients, and I thank my patients and coworkers for giving me the opportunity to provide the highest quality service in the Carmel Valley-San Diego area."
About Dr. Greenspan
An exemplary professional in his field, Dr. Greenspan draws upon his extensive experience to provide innovative solutions to his client's needs. His caring, supportive nature has earned the trust of his patients and their families. From cosmetic consultations to in-depth work, Dr. Greenspan makes it his top priority to renovate his patients' smile. Greenspan Orhodontics is the only orthodontic practice in San Diego to have a Carestream Cone-beam (3-D) imaging machine to aid in in-depth diagnosis of impacted teeth. Once the diagnosis has been made, he optimizes Invisalign and Damon Braces to make sure his patients leave his office with a great smile. Greenspan Orthodontics leaves nothing to chance when providing top-quality care.
Dr. Greenspan, a Harvard graduate, has had a fulfilling career, to include serving as an assistant professor of orthodontics at the University of North Carolina School of Dentistry, and serving as a clinical professor of orthodontics at the University of the Pacific Dental School in San Francisco. He is currently a member of the Dean's advisory board at his alma mater, the Harvard School of Dental Medicine.
To see more about Greenspan Orthodontics and its unique business practices which keep patients satisfied, visit the website at http://www.greenspanortho.com/