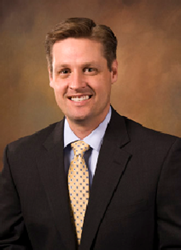 Special Needs Planning continues to be critical for families.
Charlotte, NC (PRWEB) February 20, 2014
This was the finding of a national survey, The National Snapshot of Adults with Intellectual Disabilities in the Labor Force was commissioned by Special Olympics, conducted by the Center for Social Development and Education at the University of Massachusetts Boston and administered by Gallup.
This survey painted a bleak picture for those with Intellectual Disabilities which can include individuals with Autism and Down Syndrome, but the vast majority of cases are those with limited intellectual capacity — generally an IQ of about 75 or less — and limitations in handling basic life skills, such as counting money or taking public transportation.
The survey found that only 34% of adults with ID are employed, but nearly 75% of those adults are working part-time for below the minimum wage. "Unfortunately, the way our government benefit system is designed, it forces individuals with Intellectual Disabilities to choose between more hours and losing necessary, life sustaining government benefits," states Ryan Platt, Founder of A Special Needs Plan and Creator of SpecialNeedsKnowledge.org. Ryan continues, "This national survey illustrates the lack of opportunity that exists for those with ID, and my concern is that even if more opportunity existed would our folks with ID be able to take advantage the opportunities due to the possible loss of government benefits based on an increase in income."
It is unfortunate that as the prevalence of Intellectual Disabilities has skyrocketed over the past 4 decades the opportunities in the workforce has not followed. "The needle has not changed in more than four decades," said Gary Siperstein, professor at the University of Massachusetts and one of the authors of the study. "We just can't move the barometer. And we've invested a lot of resources with lots of good programs around the country."
The National Snapshot of Adults with Intellectual Disabilities in the Labor Force continues to hit home the point that individuals with Intellectual Disabilities are continually put in a position of needing support for their lifetime. They are unable to count on a job to help them pay their bills. "Special Needs Planning continues to be of critical importance for families that have a loved one with an Intellectual Disability. It is crucial that parents and caregivers have a well-thought out plan that includes how to provide for the lifetime needs of their child, and that they take action on that plan in order to make it a reality," insists Ryan Platt of A Special Needs Plan.
More about A Special Needs Plan:
A Special Needs Plan is a special needs planning firm founded in the belief of L.I.F.E. –Lasting Independence For Everyone™. They are an advisory firm with a mission of helping more than a million families secure that Independence throughout their child's life.
To learn more, visit aspecialneedsplan.com or http://www.specialneedsknowledge.org.