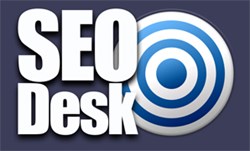 (PRWEB UK) 20 February 2014
NJB Recycling London is pleased to announce that they have expanded the areas that they cover in London. The firm has been operating in the capital for the past 10 years but are now in a position where they are confident of being able to provide a high quality of service across the capital. To this extent, the firm is also launching a recruitment campaign for experienced and qualified drivers who can help the firm expand their skip and grab hire service into new areas of the city.
NJB Recycling is one of the most established skip and grab hire firms in the capital. The company has developed an extensive reputation in areas such as Wimbledon, Wandsworth, Worcester Park, Tooting and Kensington. It is the success that the firm has achieved in these areas of London that has paved the way for their expansion into other parts of the capital. The firm has always benefitted from positive recommendations from previous clients, and the firm has received a fantastic deal of work from these recommendations. This has led the way in the firm offering recycling services across the city every day of the week.
NJB Recycling London has a wide fleet of vehicles which means that the firm is ideally placed to help residential and commercial clients. The firm is regarded as a specialist with respect to basement excavation work but the firm can provide skips and grab hire services for home clearances, garden work and office clearances. No matter how much material or waste a client has to get rid of, NJB Recycling provides an extensive range of options and services. The firm is fully insured, and all of the drivers employed by the firm are fully qualified and trained.
The fact that the company has been able to expand their services across London has enabled them to be on the lookout for experienced drivers. All applicants must have a valid driving licence, a valid CPC card and a valid digital Tacho card. The firm will provide full training, both with respect to the job itself and to customer training. NJB Recycling London is extremely proud of the high level of customer service they offer to clients, and they are determined to ensure that this remains in place.
The firm has achieved success in parts of London such as Tooting, Wimbledon, Kensington, Wandsworth and Worcester Park and they look forward to achieving more success across the capital.
About NJB Recycling London:
NJB Recycling has more than 10 years' worth of experience in the grab and skip hire industry in London. The firm has an excellent reputation for basement excavation work, but they also provide a wide range of property and business clearing services. The firm is fully insured, and all of their drivers are fully trained and experienced.