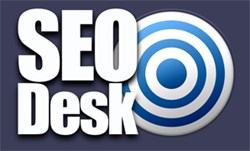 (PRWEB UK) 21 February 2014
The Dorking Desk Shop, a leading antique firm based in Dorking for the past 40 years, is pleased to announce that they have a new range of antique furniture in place for 2014. The firm is well regarded as being a specialist provider of antique desks and furniture, and the company is extremely pleased to say that they have obtained a number of compelling and unique pieces. Operating in the antique industry means that the firm has to work hard to uncover pieces of merit and interest to their clients, but the firm believes that their current stock will have something of interest to clients across Dorking and Surrey.
The reputation of the firm goes before it, and they are regarded as one of the leading suppliers of antique desks in the country. The Dorking Desk Shop is located in the heart of Dorking's antique district, and the firm is more than happy to welcome visitors from near and far. Being located between London and Brighton provides a wide audience for the firm and the company is always happy to provide advice and guidance to buyers and browsers of all levels. Whether there is a specific piece or style that is of interest to a client or someone wants to know a bit more about antiques, the firm is always happy to help.
The firm provides a delivery service so even if a client does come into buy an item, they can rest assured about how the pieces will be transferred to a home or property. The Dorking Desk Shop provides antique pieces and furniture to many locations in Surrey, Hampshire and Berkshire. Given the age and style of many of the desks and pieces on offer from the Dorking Desk Shop, it is usually best to leave it to the professionals to transport the items to where they will be displayed, stored or used. With more than 4 decades' worth of experience in the antique industry, the firm has a terrific deal of knowledge in the best way to transport items effectively.
A reputable antique store must always be on the lookout for items to add to their stock and collection. The Dorking Desk Shop is extremely pleased to announce that their 2014 catalogue is packed full with many stylish pieces, but of course, when they are gone, they are gone. The nature of antique furniture means that there are a limited number of pieces available on the marketplace and The Dorking Desk Shop cannot guarantee that their last collection of desks and tables will be around for too long.
About The Dorking Desk Shop:
The Dorking Desk Shop can be located in the antiques quarter in Dorking, handily situated between London and Brighton. The firm has been operating for more than 40 years, specialising in desks but offering an extensive range of antique desks, tables, beds, linen and various other items.