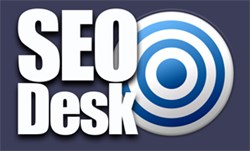 (PRWEB UK) 22 February 2014
Belgravia Rooms, the leading high quality budget hotel option in central London, is pleased to announce that they are now taking bookings for the spring and summer 2014 season. The company has already developed a sterling reputation for offering affordable yet high quality budget hotel options in the heart of London's tourist areas and they look forward to welcoming guests over the coming months.
The firm believes that exceptional London accommodation can be found on a budget close to the main tourist destinations. When booking with Belgravia Rooms, clients will be closer to Victoria and Westminster. Whether a client is focused on being close to main transport hubs, the top tourist sites, the Thames or any other factor, Belgravia Rooms offer affordable accommodation with a friendly level of service.
The hotel reception area is staffed 24 hours a day and the team members are fully trained to ensure that every guest receives a warm and friendly service. The team members at the Belgravia Rooms will ensure that guests' expectations and requirements are met. Whether a guest is looking to book a taxi, plan a day of sightseeing, requiring an alarm call or any other service that would make for a better stay in London, help will be provided.
The fact that Belgravia Rooms is located so close to Westminster makes it the ideal place to stay for tourists. Within a short walk from the hotel, it is possible to take in sights and attractions such as the Houses of Parliament, Buckingham Palace, Big Ben, The London Eye, the South Bank, Hyde Park and even the main shopping streets in London. Having as many popular attractions on the door of the hotel will helps guests to save time and money, both of which are highly commendable assets to have in London.
With many people looking to book their spring and summer plans, finding an affordable yet stylish budget hotel is crucial for many people looking to visit London. London life can be expensive so any opportunity to save money without skimping on quality has to be considered a positive thing. This is where the friendly service and comfortable rooms offered by Belgravia Rooms should be of interest to all holidaymakers heading to London. Anyone looking to book a trip to the capital in the next few months but wants to find value for money will find that Belgravia Rooms is the ideal option.
About Belgravia Rooms:
Belgravia Rooms aim to offer an affordable yet high quality accommodation in the heart of London. The hotel is ideally situated close to Victoria and Westminster. This means anyone looking to find accommodation that is convenient for local and main transport hubs while also finding the best options to get around to see the sights will appreciate what is on offer. The reception area at the Belgravia Rooms is staffed 24 hours a day and the team members offer a friendly and helpful service.