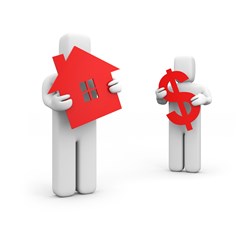 It's a growing and stable landscape. Foreclosures are leveling off and rentals values are averaging $800 a month in addition to an improving economy and a growing jobs market. It's not the same city it was a few short years ago
Las Vegas, Nevada (PRWEB) February 19, 2014
The beginning of 2014 is showing encouraging news for real estate investors in the Las Vegas area. Home values are holding steady according to a recent data report from the Greater Las Vegas Association of Realtors (GLVAR) which highlights the median price of an existing home remained unchanged from the month prior. "Aside from median home valuations, the condo market in Las Vegas is still showing aggressive, monthly valuation increases. In order to capitalize on those opportunities we opened up a Beverly Hills location with the intent to not only seek out real estate opportunities in the Southern California area, but to spread the word that Las Vegas is still open for business," Eckerman says.
According to Eckerman, there are many encouraging factors for investing in Las Vegas real estate. He adds that Las Vegas is still one of the top five cities in the U.S for purchasing rental properties. "It's a growing and stable landscape. Foreclosures are leveling off and rentals values are averaging $800 a month in addition to an improving economy and a growing jobs market. It's not the same city it was a few short years ago," Eckerman says.
Eckerman's NDF Capital Holdings was established to offer clients a fixed income stream, backed by residential real estate in Las Vegas and Southern California. "The trends in both Las Vegas and Southern California are looking great for 2014. We want to develop and expand more of those available opportunities and reach out to those savvy investors who are looking to either create new investments or add to their current portfolios. These are great investment vehicles for managing solid and consistent ROIs (Returns On Investment)," says Eckerman.
The company has recently staffed their new Beverly Hills office in addition to launching a new website. "We officially opened our Beverly Hills office a few weeks ago and are very excited to start reaching out to individuals interested in learning how to take advantage of various fixed income strategies. We're confident and ready. We have a great team heading up our Beverly Hills office," Eckerman says.
Novus Dia Financial is a Real Estate Asset Management and Strategy Firm and the managing company of NDF Capital Holdings who specializes in acquiring, leasing and selling Residential Real Estate in Las Vegas and Southern California. The company currently has offices in Newport Beach, Beverly Hills, Las Vegas and San Francisco.