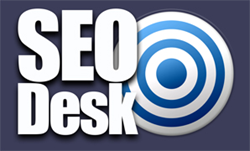 (PRWEB UK) 23 February 2014
999-Locks, a privately owned family run locksmith business, is pleased to announce that they now offer a comprehensive home protection plan for their clients. Although the firm is able to provide an emergency service to clients who need locks changed, the company believes it is crucial for clients to be proactive in looking after their property. This is way the firm is looking to provide clients with a comprehensive service that sees the firm checking an entire property and ensuring that the home is as secure as possible.
The service begins with a team member examining the property and then creating a detailed report of the premises. It may be that home owns haven't properly considered the ways that their home's security may be compromised. The aim of the home protection report isn't to scare people or to cause them to spend lots of money; the aim is to increase awareness of how many places the security of a property can be compromised. 999-Locks will provide their clients with a free quote, of which there is no obligation to take. However, the firm does offer a competitively priced service for their lock installation, repair and maintenance services, which see home owners obtaining peace of mind at their property.
999-Locks has a fantastic reputation, and the company is highly regarded in areas such as Basingstoke, Farnborough, Bracknell, Woking, Guildford and Camberley. The company has received many positive recommendations and testimonials from clients in these areas, which has led to the firm carrying out a lot of business in these towns. The firm is more than happy to provide services based on client recommendations, but 999-Locks can provide a range of locksmith services across Surrey.
The main focus of the firm and their home protection plan package is to install new locks, replace worn or broken locks and maintain the condition of existing locks that don't require to be replaced. 999-Locks is a firm believer in being proactive when it comes to looking after property, and they are more than happy to offer guidance and advice to any client. The firm has developed a sterling reputation for providing an affordable and reliable service in the past decade, and this is something that 999-Locks is extremely keen to maintain.
About 999-Locks:
999-Locks was established in 2002 as a family run firm, a status it still holds today. The firm is proud to hold no affiliations with franchises or large agencies, and the company has a policy of not sub-contracting work or hiring sub-contractors. The firm provides a full range of lock installation, repair and replace services, as well as offering an emergency locksmith service if required. The firm offers a comprehensive range of services at a competitive price, making them the ideal choice for a locksmith in Surrey.