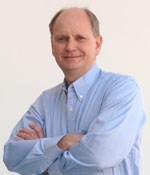 I find great satisfaction in helping people use the law, not only to offer asset protection, but to reach new financial heights.
Salt Lake City, Utah (PRWEB) February 19, 2014
The Utah & Wasatch Area Real Estate Investors Association will feature LegaLee's tax and asset protection attorney Lee R Phillips as its Special Guest Speaker this Thursday February 20th from 6:30pm to 8:45pm.
At the event, Attorney Phillips will explain how to use the law to lower taxes, protect assets, structure a business and make more money. This lecture is a premier event for anyone who wants to discover how to help a business thrive in the current market conditions. Attorney Phillips will show ways for a business to generate tax-free profits, earn more using tax deductions and increase the bottom line. Attorney Phillips will also cover the legal entities needed to help protect company and personal assets.
As Mr. Phillips observes, "We are a more litigious society and if somebody is successful, it is more important than ever to protect their assets. If people don't take offensive actions to protect their assets, they could easily lose everything they have worked their whole life for."
Attorney Phillips has spoken to thousands of audiences throughout the United States and Canada. He says, "I find great satisfaction in helping people use the law, not only to offer asset protection, but to reach new financial heights." He will include a number of tax saving strategies designed to save thousands each year.
Mr. Phillips is the author of 11 books, including his latest Protecting Your Financial Future. Over the years, he has written and published hundreds of articles for real estate investors, small business owners and medical professionals coaching them on the best way to use the law to safeguard their assets as well as increase their income. He is also the founder and president of LegaLees, a legal self-help publishing company founded in 1982. It produces products designed to help people understand the law and better structure their personal and business affairs. Their mission is to help people protect assets and prevent legal disasters that can strike at any time.
Thursday's event is free and open to the public. WAREIA is the only free REIA (Real Estate Investors Association) west of the Mississippi, prospective members need only sign up on their website to be notified of meetings and special events. This meeting will be held at the SL Community College, Larry Miller Campus in Sandy Utah, Miller Professional Development Center, Room #213.