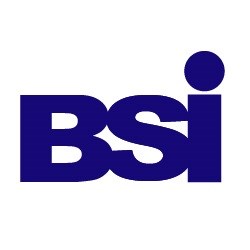 City Of Industry, CA (PRWEB) February 20, 2014
Broadax Systems, Inc. (BSI), the industry leader in rackmount PCs and portable computing solutions, has recently introduced the Supermicro Rackmount Server to its product line. As a relationship based company that focuses on customization, the professionals at BSI have focused on granting customers the ability to meet their budget. Considered the forefront of cloud-based applications development, the company is known for its twenty-four hot-swappable hard drives, provide the option of GPUs, and four Hot-Pluggable Systems. That is why when researchers discovered that going Supermicro provides incontestable benefits for small and medium businesses, experts began working on their personally customizable solutions.
What is it that sets Supermicro Servers apart from previous rackmount server options? Most companies appreciate the innovations in green computing, a concern growing in popularity. As the cost of energy continues to rise, users are required to spend an increasing amount to power and cool their servers. These Supermicro Rackmount Servers have been specifically crafted to reduce power consumption, offering assistance for both business owners and the environment. By also offering the best price to performance ratio and consistency, BSI has taken a significant step in making advanced technology more accessible with fewer downfalls.
BSI has also abstained from relying on standardized packages – such as "Entry-level" or "Premium" – that limit personalization. Customers can decide on their preferred motherboard, processor, etc., and receive a server that will meet the requirements. This process of abandoning "pre-made" servers promises an endless amount of customization, allowing the business to adapt hardware to their needs. By fusing convenience and results, BSI has finally made the Supermicro Server that may be applicable to literally any need.
About Broadax Systems, Inc.
Broadax Systems, Inc. focuses on its primary mission to provide state of the art computer systems for industrial computing needs. Broadax Systems, Inc. (BSI) offers a broad range of high-end computing systems in Supermicro rackmount server, industrial rackmount computer, all-in-one panel PC and low power consumption embedded computer that are designed for business, research, engineering, industrial aerospace and military specifications. Visit http://www.bsicomputer.com/ for more information.