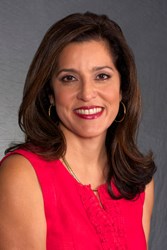 We expect strong demand to continue in 2014 for Miami real estate but are encouraged that more homeowners are listing homes for sale, creating more balance between buyers and sellers.
Miami, FL (PRWEB) February 19, 2014
While much needed new listings increased significantly in 2013, strong demand for Miami real estate resulted in a third consecutive record sales year and two years of double-digit price appreciation, according to the 31,000-member MIAMI Association of REALTORS (MIAMI) and the local Multiple Listing Service (MLS) systems.
There were 30,041 homes and condos sold in Miami-Dade County in 2013, setting a new annual record that is 8.0 percent higher than the previous record set in 2012. Sales of single-family homes last year totaled 12,901, an increase of 12.5 percent compared to the previous year's total of 11,463. Condominium sales increased 4.6 percent, from 16,383 in 2012 to 17,140 in 2013.
Home Inventory Continues to Sell Very Rapidly
In 2013, single-family homes sold faster than the previous year. The median days on the market of single-family home listings in 2013 were 41 days compared to 44 days during the same period last year, a reduction in sales time of 6.8 percent. The median days on the market for condominium listings was the same as in 2012, 46 days.
"Record demand for Miami properties from both domestic and international buyers resulted in another sales record in 2013," said 2014 Chairman of the Board of the MIAMI Association of REALTORS Liza Mendez. "We expect strong demand to continue in 2014 but are encouraged that more homeowners are listing homes for sale, creating more balance between buyers and sellers."
Campaign To Boost Inventory Proves Successful
The Miami Association's initiatives to increase inventory and focus on assisting members to get more listings has proven successful. Additional distressed properties are also coming on the market. Single-family and condominium listings grew by double digits in 2013 after two years of severely limited supply. There were 23,235 new single-family home listings in 2013, a growth of 15 percent relative to the previous year. Meanwhile, new condominium listings increased 14.5 percent from 28,212 in 2012 to 32,296 in 2013.
Active listings in Miami-Dade County at the end of 2013 totaled 15,963, representing an increase of 24.2 percent compared to the 12,844 active at the end of 2013. At the current sales pace, this reflects 5.6 months of inventory for single-family homes and 7.0 months for condominiums. Months supply of inventory increased 6.4 percent for single-family homes and 21.6 percent for condominiums compared to 2012.
"The current Miami market is offering more opportunities for buyers after years of favoring sellers," said 2014 MIAMI Association of REALTORS Residential President Francisco Angulo. "Currently, there are plenty of homes available in all price ranges and prices remain what they were in 2004, which means there are affordable homes available for the majority of buyers, which is particularly important in a world-class global city with such an enviable lifestyle."
Median and Average Sales Prices Continue to Rise
In 2013, the median sales price for single-family homes in Miami-Dade County was $225,000, an increase of 19.7 percent compared to 2012 when the median sales price was $188,000. The median sales price for condos rose 19.9 percent to $175,000 compared to 2012. Price increases in 2013 marked two years of consecutive double-digit appreciation for both single-family homes and condominiums in Miami-Dade.
In addition, compared to last year, the average sales prices for single-family homes and condominiums increased 14.4 percent to $327,912 and 9.5 percent to $400,589, respectively.
Average Percent of Original List Price Received Rises
In 2013, the average percent of original list price received increased again, as sellers priced properties at proper levels, and buyers were motivated to place competitive offers. The average percent of original list price received for single-family homes and condominiums in 2013 increased 2.7 percent to 95.6 percent and 1.1 percent to 96.8 percent, respectively.
Cash Sales Reflect Miami's Position as Top International Market
In 2013, 62 percent of closed sales were all cash compared to 64.3 percent the previous year. All cash sales were 45.6 percent of single-family home closings and 73.7 percent of all condominium sales. Since nearly 90 percent of foreign buyers pay cash, this reflects Miami's position as a top market for foreign buyers. Nationally, cash sales are approximately 30 percent of closed sales. Since Miami has such a large percentage of international buyers, cash sales locally are more than double the national average.
To access the 2013 Yearly Market Miami-Dade Statistical Reports – go to SFMarketIntel.com.
Note: Statistics in this news release may vary depending on reporting dates. MIAMI reports exact statistics directly from its MLS system.
About the MIAMI Association of REALTORS
The MIAMI Association of REALTORS was chartered by the National Association of Realtors in 1920 and is celebrating 94 years of service to Realtors, the buying and selling public, and the communities in South Florida. Comprised of five organizations, the Residential Association, the Realtors Commercial Alliance, the Broward County Board of Governors, the YPN Council and the award-winning International Council, it represents more than 31,000 real estate professionals in all aspects of real estate sales, marketing, and brokerage. It is the largest local Realtor association in the U.S., and has official partnerships with more than 115 international organizations worldwide. MIAMI's official website is http://www.miamire.com.
###