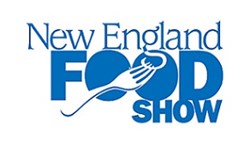 Portland, ME (PRWEB) February 19, 2014
The New England Food Show, coming up March 16-18, 2014 at the Boston Convention and Exhibition Center in Boston, MA, will host Servsafe recertification courses on Sunday, March 16th and Monday, March 17th, in both English and Spanish. The ServSafe recertification classes are not included with a standard show registration, but a seat can be purchased by contacting the Massachusetts Restaurant Association, at 508-303-9905 by February 28th.
ServSafe® Food Protection Manager Recertification Training Class
This class is for anyone who needs to recertify their expiring ServSafe® Food Manager Certificate. This class will include a ServSafe® Sanitation Review followed by the Food Manager Examination.
For more details, visit http://www.nefs-expo.com/index.php/education-events/servsafe-recertification.
The New England Food Show (NEFS) is the region's largest trade show and industry- education event focused on the retail and foodservice markets. Buyers and industry professionals from across New England attend to find inspiration and source new foods, beverages, services and equipment to help establish, build and grow their business. From chefs to retail stores, to institutional and healthcare foodservice, NEFS attracts more than 14,500 professionals and more than 350 exhibitors annually. Bringing added value to attendees is the co-location of the event with Seafood Expo North America. Both events take place at the same time, same place, and share access points throughout the show to allow those wishing to visit both shows the ease of doing so.
Industry professionals and buyers wishing to attend can register at http://www.nefs-expo.com, or by calling 508-743-8579. Registrants who belong to state restaurant or specialty associations receive discounted registration
Companies interested in exhibiting at the 2014 New England Food Show should contact Beth Schultz, sales(at)nefs-expo(dot)com.
About New England Food Show
The New England Food Show is produced by Diversified Communications. Sponsored by the Massachusetts Restaurant Association and supported by other New England state restaurant, retail, hospitality and specialty food associations, NEFS is the region's largest and most attended trade show for retail food and foodservice buyers and professionals. http://www.nefs-expo.com
About Diversified Communications
Diversified Business Communications provides information and market access through magazine publishing, online resources and trade exhibitions on four continents. Diversified's core markets include the commercial marine, natural and organic, food and seafood industries. In addition, they produce leading events across several markets such as finance, building and construction, healthcare and textiles. http://www.divcom.com
Qualified Media (approval required) interesting in covering the event can register for free at http://www.nefs-expo.com.