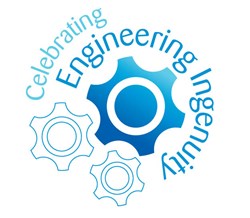 Richmond, VA (PRWEB) February 21, 2014
Uncover innovative designs and creations during Engineering Ingenuity at the Science Museum of Virginia!
Museum guests will join in the excitement as they cheer on Virginia middle and high school students who have accepted one of many iconic engineering challenges. Students will step up to the plate to face the epic egg drop challenge, construct the strongest Popsicle bridge possible and compete in a CO2 drag race competition. If guests are ready to be part of the fun, school representatives and professionals will be available to explore careers in science, technology, engineering and mathematics – inspiring the next generation of great thinkers!
Celebrating Engineering Ingenuity is sponsored by the Richmond Joint Engineers Council. Event details can be found at http://www.rjec.org. Contests are sponsored by the American Society of Materials International, the American Society of Mechanical Engineers and the American Society of Civil Engineers.
Celebrating Engineering Ingenuity is included with exhibit admission. Tickets are $11 with $1 discounts for ages 4-12 and 60+. More information visit http://www.smv.org or call 804.864.1400.
Science Museum of Virginia, 2500 West Broad Street, Richmond Virginia