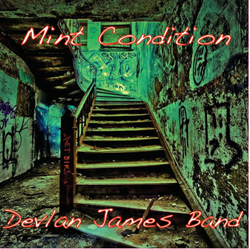 John Hiatt Meets Exile - Era Rolling Stones
Seattle, WA (PRWEB) February 20, 2014
Tigerlion Records today announced the release of "I Still Want Your Love" - the new single from the Devlan James Band.  
"I Still Want Your Love" is the second song to be released to radio from the album "Mint Condition". The band's first radio single "The Chosen One" helped propel airplay on more than 120 radio stations in the US and Canada including WERU, WOCM, KDBB, WFIV, WGCS, KXRA, KPRT, KHUM and WLNZ. "The new record expanded our reach from about 40 stations to over 120 in the US, said Devlan James, and we're very grateful for the support we've been getting".
The Devlan James Band was recently featured on the Bob Rivers Show on KJR 95.7 FM and performed a live version of "I Still Want Your Love" on air. "This band includes some of my favorite Seattle musicians. Seeing and hearing them guys play is an incredible experience that shouldn't be missed." (Bob Rivers)
Tigerlion Records is an independent record label based in Seattle, WA and was started by Dennis Tevlin and Tiger Zane in 2012.