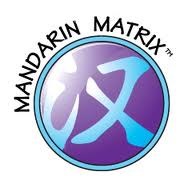 Evergreen, CO (PRWEB) February 21, 2014
A multimedia Mandarin language program for K-12 students is making waves in Colorado and other U.S. states. Benchmark Education, the U.S. distributor for the language program, is making an effort to spread the word about Mandarin Matrix in the hopes that Mandarin language teachers in Colorado will adopt it as part of their learning systems.
According to Cambridge University Press CEO & Publisher David Tait, Mandarin Matrix includes several online and hard copy components to offer a comprehensive yet entertaining method for learning written and spoken Mandarin Chinese. "These different products can be used effectively either by themselves or in combination with other Chinese language teaching tools," says Tait. The product line consists of 240 different Chinese Readers, with each book color-coded to indicate one of six difficulty levels; a Teacher's Pack containing 240 lesson sheets; 48 "Big Books" (enlarged versions of Chinese Readers for group reading lessons); and an online classroom program for learning by computer.
Tait explains that the online element of Mandarin Matrix awards prizes and games for completion of the many language lessons available to the student. These lessons include both spoken and written introductions to many basic phrases via recorded audio, Chinese characters and pinyin (romanized phonetic characters). Students are also challenged to reproduce the characters by hand, and to record and play back their own attempts at the spoken phrases. "Most of the lessons can be graded automatically," adds Tait. "Only the character writing and speaking activities need to be judged and graded by the teacher, making this an extremely efficient and time-effective educational aid." As students pass various levels of the coursework, they earn awards and points that they can use to purchase fun online games and other items that also reinforce the lessons learned.
The online program operates entirely within the web browser, eliminating the need to download and install files, and is compatible with such popular browser programs as Firefox, Internet Explorer and Safari. Students, teachers and parents can each maintain their own separate accounts within the program.
The highly successful introduction of Mandarin Matrix in Colorado toward the end of 2013 has occurred at an appropriate time, given the rise of Mandarin-language education in U.S. public and private schools. An increasing number of educators have recognized the importance of China as an economic giant, and of Mandarin in particular as the most widely-spoken language in the world today. Tait notes that in addition to expanding career and travel prospects for those who study the language, education in Mandarin can also help them strengthen their appreciation for this ancient culture.