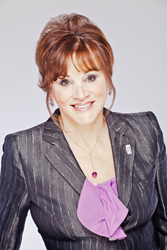 Nevada Trust Company offers an unrivaled personalized service that I believe in and am excited to support.
Las Vegas, Nev. (PRWEB) February 24, 2014
Diana Bennett, chief executive officer and co-founder of Paragon Gaming, has been named to the board of directors of Nevada Trust Company.
"We are very excited about the skills Diana brings to our board of directors," said Peter Kingman, president of Nevada Trust Company and its parent Trustar Corporation. "Her deep roots in the Las Vegas community and her recognized management expertise make her a wonderful addition."
Trusts in Nevada offer not only traditional investment management and asset administration capabilities, but also benefit from the best asset protection environment in the nation. Nevada law offers several unique protection advantages over any other state and trusts can last as long as 365 years. Nevada Asset Protection Trusts offer protection for assets from challenges to the beneficiaries including, but not limited to, lawsuits. If a family properly transfers assets into an Asset Protection Trust and is later sued, the assets of the trust are beyond the reach of a judgment creditor. In many cases, asset searches do not reveal a trust's assets. Nevada law does not require a person establishing such a trust be a Nevada resident, but rather that the trustee be based in Nevada.
"I'm so pleased to be part of an organization that provides opportunities for families and businesses to protect their assets under the unique laws of my home state," said Bennett. "Nevada Trust Company offers an unrivaled personalized service that I believe in and am excited to support."
Bennett joins Nevada Trust Company's board of directors, following in the path of Carolyn Sparks, who joined the Board in 2010 and became Chairman of Trustar Corporation, the parent of Nevada Trust Company, earlier this year.
In the past, many wealthy Nevadans established living trusts, not realizing that they do not offer any asset protection whatsoever. Such revocable trusts offer simple ownership transition advantages that are preferable to probating a will. On the other hand, Nevada's irrevocable Asset Protection Trusts provide the most advanced and powerful asset protection in the nation.
About Diana Bennett
As CEO and co-founder of Paragon Gaming, a developer and operator of gaming properties, Diana Bennett is a second-generation casino operator and one of the most effective and respected executives in the gaming industry today. She and her business partner Scott Menke have created a company that has developed, constructed and managed various casino properties. Paragon currently manages the Riviera Hotel on the Las Vegas Strip and also owns the Edgewater Casino in Vancouver, British Columbia, Canada and the Eagle River Casino Travel Plaza in Whitecourt, Alberta.
Following college at Arizona State University, Ms. Bennett's career started under the tutelage of her father, industry icon William Bennett. As an executive in Circus Circus Enterprises' leadership team, Ms. Bennett opened and operated multiple gaming operations that became landmark gaming properties, including the Luxor and Excalibur. She led the merger of the executive staffs of the Edgewater Hotel/Casino in Laughlin, Nevada, and the Colorado Belle Hotel/Casino. She also directed the purchase, takeover, and integration of new management into one of the timeless icons of the Las Vegas Strip, the Sahara Hotel and Casino, which was acquired by the Bennett family's Gordon Gaming division in 1995.
She has been personally responsible for the management of multiple casino operations and has been licensed in multiple jurisdictions. She is recognized as an expert in establishing gaming systems. She served as President and Chief Operating Office of Casino Data Systems (CDS), where she planned, grew and managed one of the major gaming manufacturers in North America and was licensed in multiple gaming jurisdictions, including Missouri.
She has served as chair of the National Children's Miracle Network Telethon for the University Medical Center Foundation, served on the boards of the I Have a Dream Foundation and the Las Vegas Springs Preserve, and is a member of the Black Mountain Institute Foundation at the University of Nevada at Las Vegas. She is a member of the UNLV Foundation and has established a fellowship in her name at the university. As President of the Bennett Family Foundation, she supports various youth and women's organizations throughout Southern Nevada, such as Child Focus and Noah's House at the Shade Tree Women's Shelter. She serves on the board of directors of Three Square Food Bank and the Smith Center. She was recognized for her support of the I Have A Dream Foundation in 2009 and has been named repeatedly to the Outstanding Women of Nevada since 1994. In 2007, Ms. Bennett was named one of the Top Ten Great Women of Gaming in the U.S.
About Nevada Trust Company
Nevada Trust Company is the only full-service, independent trust company in Nevada. Established in 1995, Nevada Trust Company provides trust and investment management services. Founded to serve the needs of successful individuals, families, closely-held companies and non-profit endowments and foundations, Nevada Trust Company provides highly personalized services and innovative solutions. For more information, visit http://www.nevadatrust.com or call (702) 696-0000.