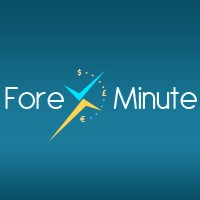 London, UK (PRWEB) February 21, 2014
ForexMinute is known to be one such portal that has always strived at glorifying the brokers that provide the most transparent and honest trading services to its clients. Apart from introducing them to online traders, the portal further releases special articles on them to make sure their impeccability reaches many traders as possible. The portal now believes TitanTrade to have such qualities, and has published a special blog-post, mentioning the binary options broker's key features.
Titled "Why Should You Trade with TitanTrade", this new blog is penned by Mr. Jonathan Millet, the founder of ForexMinute. Through his kind words, he has tried to showcase an altogether different dimension of the broker's services – highlighting its approach towards presenting a user-friendly platform for binary trading.
Jonathan has also tried to explain how TitanTrade can prove to be a beneficial broker for both novice and professional traders. "The primary reason you should open a trading account with TitanTrade is that this brokerage firm is built on the principles of customer satisfaction," he writes. "Everything about this broker seems amazing, whether it is its user friendly trading platforms, range of trading accounts, mouth-watering bonus features, or interactive customer support. TitanTrade efficiently scores a home run with each of its feature."
He further adds, "We have previously published a genuine TitanTrade review that has elaborately explained the broker's services. This unique brokers indeed offers traders a wide range of trading assets that includes stocks, indices, commodities and currencies. TitanTrade is a one-stop brokerage firm for binary options traders."
About ForexMinute
ForexMinute, the world's leading finance education portal, also offer traders with genuine and forex brokers' reviews. The portal assist traders by providing them with an advanced and friendly trading experience by selecting the best finance brokers for them.
For more information, visit ForexMinute.com or call +1 800 758 5780.
You can have the ForexMinute newsletter delivered to you each trading day. Simply sign up today. You will be kept up to date on the latest market action. It's free and simple -http://www.forexminute.com/newsletter.