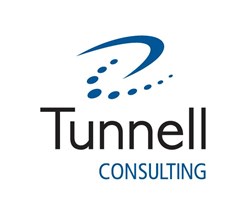 ...her extensive technical experience will provide value-adding services..
King of Prussia, PA (PRWEB) February 20, 2014
Tunnell Consulting, Inc. today announced that Margit G. Olson, PhD, has joined the firm as Group Vice President, Quality and Compliance Practice Leader.
"Dr. Olson is widely recognized in the biopharmaceutical industry as a leading expert in quality and compliance, particularly in the field of biologics and biotechnology," said Conrad J. Heilman, Jr., PhD, President and CEO of Tunnell. "Her deep, yet practical, understanding of quality and compliance combined with her extensive technical expertise will provide new value-adding services for our clients and enable our firm to thrive as our work in biologics and biotechnology continues to grow, both domestically and internationally."
Dr. Olson will also serve as a member of the Tunnell Executive Committee.
Prior to joining Tunnell, she served as President of Monarch Bioscience, where she consulted to biopharm firms on regulatory strategy, quality systems, process optimization, and technology transfer. Previously, she was Global Director, Quality, Research Models and Services for Harlan Laboratories, overseeing the quality function for more than 15 facilities, and she spent more than two decades with Merck & Company, Inc.
"I am delighted to be joining a firm that is known throughout the industry for its leading-edge, science-based capabilities in quality and compliance," said Dr. Olson. "For more than 50 years, Tunnell has been helping clients achieve sustainable results in all areas of biopharmaceutical operations, and I look forward to working with this incomparable team of experts."
Her expertise includes quality systems, quality assurance, cGMP, and bio-safety, as well as development and launch of biological products, from technology transfer and methods/specifications development to regulatory approval.
During her two decades at Merck, she held a number of critical roles, including: Senior Director, Vaccine Operations; Senior Director, Bacterial Vaccines Manufacturing and Automation & IT Services; Director, Bacterial Vaccines Manufacturing; and Director, Biologics Licensing. In addition, she held roles at Merck in biological quality control testing, biological quality control technical services, and biological production technical services.
Dr. Olson received her PhD in microbiology and her MS in microbiology from Arizona State University and she spent an additional three years studying at the University of Aarhus, Denmark.
About Tunnell Consulting
Founded in 1962 and serving many of the world's leading life sciences firms and government agencies, Tunnell Consulting, Inc. integrates strategic, technical, process, and organizational skills to design and implement sustainable solutions that exactly meet client needs. With deep industry knowledge, extensive scientific credentials, and superior measurable results, we consistently boost the operating performance of each unique client we serve.