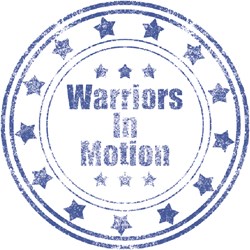 It is because of these type of family connections that I feel so strongly about the causes I support, which now includes the Warriors In Motion program.- Franklin Becker
New York, NY (PRWEB) February 20, 2014
Warriors in Motion (WIM), run by the Adaptive Sports Foundation is a program that provides Wounded Warriors with the skills needed to live a healthy and fulfilling life, announces an Indiegogo crowdfunding campaign in partnership with celebrity chefs Franklin Becker, Michael Ferraro , Heather Bertinetti, Ben Pollinger and more. The campaign, launching in anticipation of the organization's first annual Master Chef Celebration on March 26 in New York City, will support adaptive sport programs including the Warrior in Motion programs which include sessions in cycling, paddling, yoga, skiing, snowboarding and personal fitness.
Chefs participating in the organization's Master Chef Celebration are offering premium perks that receive in return for a donation to the Warriors in Motion Indiegogo campaign. Perks donated by the culinary artists range from a personally catered meal for 10 and cooking lessons, to a behind the curtains tour of a chef's kitchen with the chef themselves! These premium perks will be offered alongside Warriors in Motion apparel and tickets to the Master Chef Celebration.
"It is such a good cause! Anything to do with our soldiers and to do with Autism is near and dear to my heart. My father is a veteran and my son has autism. It is because of these type of family connections that I feel so strongly about the causes I support, which now includes the Warriors In Motion program." - Franklin Becker
The Adaptive Sports Foundation's Warriors In Motion Program serves severely wounded U.S. servicemen and women by helping them realize their full potential through outdoor recreation and activity.
The Warriors In Motion – Crowdfunding Campaign will run from February 17 until April 3. Those looking to contribute to the campaign can visit the Indiegogo page here. More information on the Warriors in Motion program is available through their website.
About Warriors In Motion Program
The Adaptive Sports Foundation's Warriors in Motion program provides wounded warriors with a basic knowledge of wellness and the importance of practicing lifelong healthful living. Warriors engage in sports, outdoor activity, and recreation. In addition, warriors are encouraged to investigate how the physical self is tied to the emotional/psychological self, as well as how state-of-mind can affect the physical body.
About Adaptive Sports Foundation
The Adaptive Sports Foundation (501c3) provides profound and life changing experiences for individuals with physical and cognitive disabilities and chronic illness through outdoor physical activity, community, education, and support. In 2012-2013, ASF provided over 3,600 lessons to individuals with disabilities and the organization's 263 volunteers donated 28,000 hours of service. During the past three decades, ASF has grown to be the largest adaptive sports program on the East Coast and one of the best in the country.