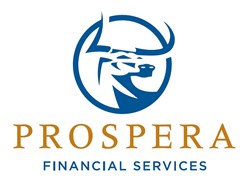 Prospera Financial is proud to announce the addition of Harry O'Conner to the firm.
Dallas, TX (PRWEB) February 20, 2014
Prospera Financial Services is proud to announce the affiliation of Harry O'Conner, located in Raleigh, North Carolina. Previously with AXA Advisors, LLC, he brings over twenty-one years of experience to Prospera and over $40 million in AUM.
Harry O'Conner's professional focus is mainly- Retirement Plans, Employee Benefits and Wealth Accumulation Strategies. He is a Certified Employee Benefit Specialist (CEBS) and has a BA in Business Management from North Carolina State University. Harry's credentials, experience and principled approach allow him to deliver on his promise of personalized service and provide an added level of comfort and confidence to his clients.
With this new affiliation with Prospera Financial he hopes to continue that exceptional service. Harry has joined the office of Weston Banks Wealth Partners in North Carolina.
"I believe it is significant that Harry has always served in a financial advisory position to be able to help people. His desire to do so runs very deep in the grain of his personality and beliefs. I do not believe we could find a better advisor, where his talents and services mirror those of the organization we have created."-Jason Steele, President of Weston Banks Wealth Partners.
About Prospera Financial Services
Founded in 1982, Prospera Financial Services, member FINRA/SIPC and a registered investment advisory, offers the flexibility and resources only found at some of the nation's largest broker-dealers. Headquartered in Dallas, TX, Prospera was named Broker-Dealer of the Year by Investment Advisor Magazine in 2009, 2010 and 2012. The firm supports Independent Financial Advisors nationwide. For more information about Prospera visit http://www.joinprospera.com