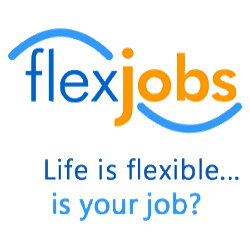 Boulder, CO (PRWEB) February 24, 2014
FlexJobs has teamed with PayScale, the leader in cloud compensation data and software for businesses and individuals, to determine the highest paying work from home jobs. The list was determined by comparing job titles from real job listings available both currently and in the past in FlexJobs' database with PayScale's compensation data to determine which at-home positions offer the highest wages.
According to their analysis, here are the 10 highest paying telecommuting jobs:
1. Medical Director - $219,100
2. Chief Executive Officer (CEO) - $199,300
3. Vice President Marketing - $164,200
4. Chief Operations Officer (COO) - $152,800
5. Regional Vice President - $149,500
6. Chief Financial Officer (CFO) - $139,200
7. Government Affairs Director - $112,300
8. Director of Business Operations - $109,100
9. Senior Business Analyst - $92,000
10. Director of Education - $68,300
The above salaries are averages provided by PayScale for similar job titles that have been listed on FlexJobs as full time telecommuting opportunities. According to PayScale, C-level executive pay varies widely depending on the size of the company. Pay in this list represents executives at small to midsize businesses, which reflects the majority of businesses. Ninety-nine percent of companies have less than 1000 employees.
"A common misconception is that work-from-home jobs pay nowhere near traditional jobs," said Sara Sutton Fell, CEO of FlexJobs. "However, we've found the compensation and benefits offered with work from home jobs to be comparable with similar in-office positions. For example, one of the best parts about telecommuting is that job-seekers can broaden the geographic area of their job search. This means that they can find work from home jobs that offer similar, and sometimes even better, salary and benefits than the job-seeker can find in their local market."
According to the most recent Census report, "The number of people who worked at home at least one day per week increased from 9.5 million in 1999 to 13.4 million in 2010." Additionally, Global Workplace Analytics reports the number of people who work from home will grow by 21% by 2016.
Katie Bardaro, Director of Analytics for PayScale, notes, "So much of business today requires interacting with teams, customers and co-workers across the globe that telecommuting almost becomes standard in many higher-level positions. The increased importance of email, video conferencing and other forms of virtual communication means that once a worker has gained the experience and skill levels required for the jobs on this list, their location often becomes less important."
To view more of the highest pay jobs that can be done from home and to see some of the companies who hire for these types of work arrangements, visit: http://www.flexjobs.com/blog/post/10-highest-paying-work-from-home-jobs/.
About FlexJobs
FlexJobs is the leading online service for professionals seeking telecommuting, flexible schedule, part-time, and freelance jobs. With job listings in over 50 career categories and opportunities ranging from entry-level to executive, freelance to full-time, FlexJobs offers job seekers a safe, easy, and efficient way to find professional and legitimate flexible job listings. Having helped over a half million people in their job searches, FlexJobs has been featured on CNN, the Wall Street Journal, Forbes, and Good Morning America, among hundreds of other trusted media outlets and is a proud partner in the 1 Million for Work Flexibility initiative.
About PayScale:
Creator of the largest database of individual compensation profiles in the world containing more than 40 million salary profiles, PayScale, Inc. provides an immediate and precise snapshot of current market salaries through its online tools and software. PayScale's products are powered by innovative algorithms that dynamically acquire, analyze, and aggregate compensation information for millions of individuals in real-time. Publisher of the quarterly PayScale Index™, PayScale's subscription software products for employers include PayScale MarketRate™, PayScale Insight™, and PayScale Insight Expert™. PayScale customers include Cummins, Warby Parker, Zendesk, Clemson University and Covenant Dove. For more information, visit: http://www.payscale.com or follow PayScale on Twitter: @payscale.