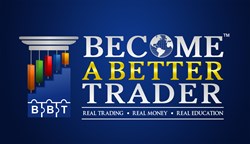 We treat our students like family
Chicago, IL (PRWEB) February 20, 2014
BecomeABetterTrader.com is proud to announce that Rob Hoffman, trader, and educator won the Live Trading Challenge at the New York Traders Expo.
The competition involved two seasoned professional traders during the 2014 New York Traders Expo on Tuesday February 18. Selected to trade their live accounts in front of a live audience, Hoffman and his opponent both traded and reviewed market analysis and techniques with the live and webcast attendees of the event. Hoffman made the most money during the event and was declared the winner.
This accomplishment is Hoffman's third consecutive victory at the International Traders Expo in New York and comes just months after his second consecutive International Trading Competition victory in Paris, France. In 2012, Hoffman became the first American to ever win that competition in Paris, France. Hoffman also spoke at the New York Traders Expo, sharing the techniques he used to win the International Trading Competition in September 2013.
"For me, being a domestic and international trading champion isn't about being recognized as one of the best in the industry." says CEO of Become a Better Trader, Inc. Rob Hoffman. "I always strive to challenge myself and this helps me to stay sharp, which is important for my students. I want to make sure I am at the top of my game for their benefit as well as for myself"
On a daily basis, Hoffman operates a unique, one-of-a-kind Live Trading Room experience, where students are given the opportunity to watch and ask questions while he trades. Hoffman is committed to the education of aspiring traders and at BecomeABetterTrader.com, Hoffman focuses on quality education and delivering the best customer experience in the marketplace.
"We treat our students like family," says Hoffman. "I never had a mentor while I was learning how to trade. It's always a continual process improvement to become a better trader. It's a journey. We work hard at BecomeABetterTrader.com to equip our students with the best tools and techniques no matter where they are on that journey."
For media inquiries and further information about Hoffman and Become a Better Trader, Inc., please contact Kim at media(at)becomeabettertrader(dot)com or visit http://www.becomeabettertrader.com.
About Rob Hoffman:
Rob Hoffman is Founder and CEO of Become A Better Trader, Inc. and an 18+ year veteran of the financial markets. Mr. Hoffman is a Professional Trader, frequent speaker for the major financial exchanges, commentator on market and instrument direction. He is also as highly skilled educator and passionate mentor to tens of thousands of students from around the world, an International Trading Champion, and consultant to institutional clientele as well as aspiring traders.
About BecomeABetterTrader.com
Become A Better Trader Inc. provides must-have educational resources in the area of Futures, Forex, Stocks, Options, and ETFs with a focus on both intraday and swing trading strategies for both short-term and long-term traders and investors. Clients range from aspiring traders to institutional clientele requiring private consultations. To see what Become A Better Trader Inc. can do for you, visit http://www.becomeabettertrader.com.