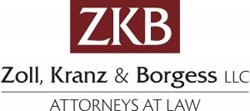 Federal Lipitor lawsuits are continuing to move forward in the U.S. District Court of South Carolina,
Toledo, Ohio (PRWEB) February 20, 2014
Federal Lipitor lawsuits are continuing to move forward in the U.S. District Court of South Carolina, Zoll Kranz & Borgess reports. On February 18, 2014, the Judicial Panel on Multidistrict Litigation (JPML) granted the renewed bid to centralize the Lipitor diabetes lawsuits. The lawsuits contend that the Plaintiffs developed type 2 diabetes as a result of taking Pfizer's cholesterol-lowering drug. They further contend that Pfizer failed to warn physicians and consumers adequately of the risk of developing type 2 diabetes from taking Lipitor, knew or should have known that the risks of Lipitor included developing diabetes, and negligently, recklessly, and/or carelessly marketed Lipitor without adequate instructions or warnings.
After weighing all factors, the JPML selected the District of South Carolina as the transferee district for the litigation, with Judge Richard M. Gergel as the presiding Judge. The JPML noted:
"That district is the first choice of most plaintiffs, and is also agreeable to Pfizer. Fourteen of the 56 constituent actions are pending there, as well as at least a dozen potential tag-alongs. The Honorable Richard M. Gergel, to whom we assign the MDL, is already presiding over all the South Carolina cases, and is handling them in a coordinated fashion. Judge Gergel has been on the federal bench for almost four years, and was in private practice for more than twenty years prior to that. We have every confidence that he will steer this litigation on a prudent course."
To view a copy of the order, click here. Case MDL No. 2502 Document 103 Filed 02/18/14
Zoll, Kranz & Borgess, LLC (ZKB) concentrates its practice in the field of pharmaceutical and medical device litigation, including Lipitor cases. ZKB is dedicated to compelling companies to produce safer products. Injured clients and partnering attorneys appreciate and rely upon over 70 years of combined experience in mass torts and multidistrict litigation. ZKB's experienced team includes a practicing physician-attorney and all the technology, knowledge and experience necessary to succeed in this complex field.
Please contact our attorneys toll-free at (888) 841-9623 to discuss more information about the Lipitor diabetes lawsuits or the opportunity to co-counsel on a potential claim. You can also visit ZKB's website at http://www.zkblaw.com.