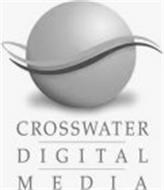 Crosswater is now offering innovative healthcare marketing plans using digital media solutions to connect patients with their healthcare providers nationwide.
Los Angeles, CA (PRWEB) February 20, 2014
I n today's highly competitive healthcare environment, marketing to existing and prospective patients and staff has become immensely important. Standard marketing techniques in a rapidly growing and saturated market just won't cut it.
Crosswater's Medical Information Network (MIN) offers innovative and integrated healthcare marketing, patient and employee engagement, as well as media solutions featuring alternative revenue options for medical practices and hospitals.
MIN helps meet these challenges with practical and affordable solutions that can be tailored to specific needs and budgets. This system helps businesses increase the patient market with customized content and programming in multiple languages that brand and promote each unique business.
Working with Crosswater's team of dedicated and expert professionals offers the medical community unparalleled advantages. Crosswater has had proven success helping companies build bonds with patients across many platforms and running progressive social media campaigns.
Through digital media, any healthcare professional can spotlight their unique business, share personal profiles, and communicate to prospective and current patients and staff on a broad spectrum. The team is well versed in commercial advertising content and commercial media production. All services are offered at cost-effective price points and tailored to each distinctive practice and/or healthcare facility.
Crosswater is a full service audio/video production company. Priding themselves in creating superior content – the team creates, produces, and distributes media on a large scale. Handling everything from video production to social media integration, they have the recipe for success for any and all companies.
Crosswater is determined to deliver exciting and creative audio and video content that supports each business and their objectives.
At Crosswater, customer success is a top priority. The digital media production company boasts customers from some of the world's most widely recognized companies. Delivering products and services on time and on budget, Crosswater is the foremost option for innovative and proven marketing nationwide.