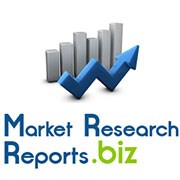 (PRWEB) February 20, 2014
The Future of China Oil Refinery Markets to 2020 from OGANALYSIS is a compulsory guide for all the companies interested in China refining markets. The report provides complete analysis into the China refining industry amidst the rapid developments in the recent past. All key trends, drivers and challenges of investing/ entering/ operating in the industry are detailed.
To Read the Complete Report with TOC, Visit: http://www.marketresearchreports.biz/analysis-details/future-of-china-oil-refinery-markets-to-2020-outlook-of-investments-business-opportunities-infrastructure-petroleum-products-supply-demand-and-competition.
Details of all operational and planned refineries including location, start up, operator, owners, constructors, capital investments, project feasibility and configuration are provided in the report. Further, outlook of Crude Distillation Units, Coking Unit Capacity, Fluid Catalytic Cracking Capacity and HydroCracking Unit Capacity are provided to 2020. In addition, business strategies of key refiners in the country along with their net equity weighted primary and secondary unit capacities are provided. It identifies all key investment opportunities in China refining market and also analyzes all the upcoming refineries in detail. It updates the major deals and events in the industry from 2012 to 2013.
Some of the Key questions answered in the report include-
How will the China refining sector emerge by 2020?
Who are the leading refiners and what are their strategies for near to medium term future?
What will be the country's refining capacity be by 2020 and what are the annual changes?
How will the products' supply and demand situation change annually to 2020?
How much capital investment will go into the industry on planned refineries?
What are the key investment and business expansion opportunities available in the sector?
Where does the market stand in regional and global front?
Current status and feasibility of planned refinery projects
Strengths, Weaknesses, Opportunities and Threats of three leading refining companies
Scope
All potential opportunities and challenges for foreign companies to 2020
LPG, Gasoline, Diesel, Kerosene production and consumption outlook, 2002-2020
Refinery wise CDU, Coking, FCC, HCC Capacity Outlook, 2005-2020
Share of China in Region and Global Refining Capacities, 2013
Market Drivers, Trends, Outlook and Challenges of operating in China refining industry
Refinery details including location, operator, owners, start up, complexity, investment, construction, current status
Business and expansion strategies of leading China Refining companies
Profiles of three leading China refiners including overview, SWOT, Business description and final analysis
All major oil and gas news, deals and events in China along with their impact on the industry
Click Here To Download Detail Report: http://www.marketresearchreports.biz/sample/sample/187982.
Reason To Buy
Formulate focused investment and development strategies over the next decade
Make strategic and financial decisions based on industry trends and capital expenditure forecasts
Identify key investment opportunities through detailed information on upcoming refineries and capacity information forecasts
Develop clear and complete understanding of the industry through asset by asset historic and forecasted information
Detailed Market Shares, company wise capacities and information on nature of industry allows you to easily beat your competition
Identify the success strategies and financial status of key companies operating in the industry along with their strengths and weaknesses
Table of Contents
1 Table of Contents
1.1 List of Tables
1.2 List of Figures
2 China Refining Industry Summary and Outlook to 2020
2.1 China Refining Industry Overview, 2013
2.2 China Primary Refining Capacity Forecast, kb/d, 2005- 2020
2.3 China Secondary Refining Capacities (Coking, FCC, HCC) Forecast, Kb/d, 2005- 2020
2.4 China Petroleum Products Consumption Mix, 2013
2.5 Foreign Participation vs Local Companies
3 Investment Opportunities in China Refinery Markets
3.1 Capital Investment Details of Major Upcoming Refineries, 2013-2020
3.2 Location, Operator, Ownership, Start Up, Complexity Details of Planned Refineries in China
3.3 Greenfield vs Expansion Projects
3.4 Planned Refineries- CDU Unit Development Plans, 2014- 2020
3.5 Planned Refineries- Coking Unit Development Plans, 2014- 2020
3.6 Planned Refineries- FCC Unit Development Plans, 2014- 2020
3.7 Planned Refineries- HCC Unit Development Plans, 2014- 2020
4 China Petroleum Products Supply Outlook, 2002- 2020
4.1 China LPG Production Outlook, kb/d, 2002- 2020
4.2 China Motor Gasoline Production Outlook, kb/d, 2002- 2020
4.3 China Diesel Oil Production Outlook, kb/d, 2002- 2020
4.4 China Kerosene Production Outlook, kb/d, 2002- 2020
5 China Petroleum Products Demand Outlook, 2002- 2020
5.1 China LPG Consumption Outlook, kb/d, 2002- 2020
5.2 China Motor Gasoline Consumption Outlook, kb/d, 2002- 2020
5.3 China Diesel Oil Consumption Outlook, kb/d, 2002- 2020
5.4 China Kerosene Consumption Outlook, kb/d, 2002- 2020
To Buy The Copy of This Report Visit: http://www.marketresearchreports.biz/analysis/187982.
6 Drivers and Challenges for Investors and New Entrants in China Refinery Sector
6.1 Drivers of Investment and Business Expansion Strategies
6.2 Challenges and Restraints of Operating in the Sector
7 China Refining Infrastructure Analysis
7.1 Refineries - Location, Operator, Ownership, Start Up, Configuration Details
7.2 Refinery wise Crude Distillation Unit (CDU) Capacity Outlook, 2005- 2020
7.3 Refinery wise Thermal/ Delayed Coking Capacity Outlook, 2005- 2020
7.4 Refinery wise Fluid Catalytic Cracking Unit (FCC) Capacity Outlook, 2005- 2020
7.5 Refinery wise Hydrocracking Unit (HCC) Capacity Outlook, 2005- 2020
8 Role of China Refining in Regional and Global Front
8.1 Contribution to Region and Global Refining Capacity, 2013
8.2 Contribution to Growth of Region and Global Refining Capacity, 2014- 2020
9 Benchmarking of Regional Refining Markets
9.1 Benchmarking- Overall Ranking
9.2 Benchmarking- Demand Index
9.3 Benchmarking- Supply Index
9.4 Benchmarking- Economic Index
9.5 Benchmarking- Growth Index
10 Key Strategies of Refiners in China
10.1 China Company wise Refining (CDU) Capacity Outlook, 2005-2020
10.2 China Company wise Coking Capacity Outlook, 2005-2020
10.3 China Company wise Fluid Catalytic Cracking (FCC) Capacity Outlook, 2005-2020
10.4 China Company wise HydroCracking (HCC) Capacity Outlook, 2005-2020
10.5 China Refining Market Structure, 2013
10.5.1 Market Concentration Ratio, 2013
10.5.2 HHI Index, 2013
10.6 Business Strategies of Major Refining Companies in China
11 Analysis of Refiner A Oil and Gas Operations
11.1 Key Snapshot
11.2 Business Operations
11.3 SWOT Analysis
11.4 Financial Analysis
12 Analysis of Refiner B Oil and Gas Operations
12.1 Key Snapshot
12.2 Business Operations
12.3 SWOT Analysis
12.4 Financial Analysis
13 Analysis of Refiner C Oil and Gas Operations
13.1 Key Snapshot
13.2 Business Operations
13.3 SWOT Analysis
13.4 Financial Analysis
14 Latest Developments and their Impact on China Refining Market
15 Appendix
Distributed Antenna Systems (DAS): Market and Forecast 2014 - 2019: http://www.marketresearchreports.biz/analysis-details/distributed-antenna-systems-das-market-and-forecast-2014-2019
Description
Since the inception of commercial wireless technology, network operators have strived to obtain the maximum number of users. Consequently, there has been a constant struggle to maintain the quality of service for increasing number and usage of cellular systems. In addition, as wireless service expands to areas outside of metropolitan areas, people may be located in isolated places where regular base transceiver stations (BTS) is not a viable option. This is particularly obvious in indoor use of the communication services in densely populated areas and buildings where the building may have many floors underground or formed of steel structure in addition to high-rise buildings.
A promising solution to solve all of these issues is to deploy a Distributed Antenna System (DAS). The DAS will typically consist of group of antennas physically connected to a controller that is connected to the carrier macro cell. DAS will serve as a repeater to the nearest BTS and extend its broad range of service to very narrow areas where there is a great demand in wireless services.
This research provides analysis of the Distributed Antenna System (DAS) market, including carrier WiFi, small cells, and Self Organizing Networks (SON). The report includes evaluation of market drivers, challenges, and a quantitative assessment of the industry from 2014 to 2019.
To Download Sample Report: http://www.marketresearchreports.biz/sample/sample/187895.
The report covers the following topics:
Technology Review: A review of the underlying technology supporting DAS solutions
Analysis of Self Organizing Networks: Analysis of SON technology and how it is crucial to the success of DAS
Market Analysis and Forecasts: A global and regional assessment of the market size and forecasts for the DAS market from 2014 to 2019
Target Audience:
Investment Firms
Application Developers
Mobile Device Vendors
Mobile Network Carriers
Service Bureau Companies
WiFi Infrastructure Vendors
Distributed Antenna Vendors
Wireless Infrastructure Vendors
Small Cell Infrastructure Vendors
Telecom Managed Service Providers
Wireless Security Companies and Solutions 2014: http://www.marketresearchreports.biz/analysis-details/wireless-security-companies-and-solutions-2014
Collectively speaking, wireless security represents technologies and solutions designed to prevent unauthorized access or information damage for computers connected to wireless networks. Increasingly, wireless security is targeted to the emerging needs of the handheld wireless ecosystem, which includes wireless tablets, smartphones, and other devices. These devices typically rely upon an operating system that is optimized and/or integrated with mobile communications, content, applications, and commerce.
Within the enterprise mobility market, chief security concerns are driven by policy decision and end-user behavior associated with the Bring Your Own Device (BYOD) trend and the need for corporations to execute a mobile device management plan. Complications intensify as enterprise deals with third-party applications running on the same devices as corporate devices.
This report evaluates wireless security technologies, company offerings, and solutions. The report analyzes wireless security for different business models, analyzes key players and solutions within the wireless security industry. The report also presents a future outlook for wireless security based on important technologies and solution trending and anticipated developments.
Target Audience:
Mobile network operators
Mobile application developers
Wireless device manufacturers
Enterprise mobility management
Wireless security application developers
Wireless security management companies
Report Benefits:
SWOT analysis of security companies/solutions
Analysis of wireless security trends and industry outlook
Assessment of companies and solutions for wireless security
Evaluation of wireless security technologies, protocols, challenges, and types
Evaluation of wireless security requirements for different levels of business models
To Download Sample Report: http://www.marketresearchreports.biz/sample/sample/187810.
Companies in Report:
AirPatrol
AirTight Networks
Apple
AT&T
Blue Coat
Cisco
Enterasys Networks
Ericsson
Google
Hewlett Packard
IBM
Juniper Networks
Microsoft
Nokia
RIM
Symantec
Verizon Business
Contact US:
Office: United States
State Tower
90 State Street, Suite 700
Albany, NY 12207
Tel: +1-518-618-1030
E: sales(at)marketresearchreports(dot)biz
Blog: http://mresearchreports.blogspot.com