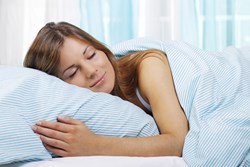 Although our society may not be able to do without shift work, we can start to think about how we mitigate the impact and understand how it affects our bodies.
London (PRWEB UK) 21 February 2014
During the course of scientific research, the genetic function of the human circadian clock that controls sleep patterns has been identified along with the system that regulates this body clock through the brain glial cells.
This biological process is controlled by protein synthesis called astrocytes (http://bit.ly/1oQj4xb), which, when disrupted, can cause conditions such as jet lag, various disorders including chronic fatigue and depression for those on the graveyard shifts, and overall health concerns including raising the risk of heart attacks and strokes by forty percent.
A controlled study of twenty-two participants was conducted at the University of Surrey to test the outcomes of the circadian rhythm on gene response over a 24 hour period. This led to the discovery of internal switches, that are possibly affected by light and darkness, which turns off the responses in certain genes, including those linked to the body's immune system.
When the natural sleep patterns were altered, the genes responsible for certain system functions no longer fulfilled their function. The study also revealed which genes may be regulated by sleep-wake cycles and which are regulated by central body clocks. This finding provides new clues about sleep's function as separate from the circadian clock (http://bit.ly/1ggeYYS).
During this documented study researchers eliminated the natural light-dark cycle and established a 28-hour day in a controlled environment. Each day they placed subjects on a sleep-wake cycle that changed by a delay of four hours each day, until sleep occurred 12 hours out of sync with their brain clock and in the middle of what would have been their normal 'daytime'. Blood samples were collected from each subject and the rhythms of gene expression were measured to gauge any variations.
The researchers found a six-fold reduction in the number of genes that displayed functions associated with transcription and translation, indicating widespread disruption to many biological processes. This study was published in the journal PNAS (Proceedings of the National Academy of Sciences) (http://bit.ly/1m8lwga).
Senior author Professor Derk-Jan Dijk, from the Sleep Research Centre at the University of Surrey said changes in sleeping patterns had 'dampened down' the natural effect of the genes: "We know that shift work is associated with negative health consequences such as cardiovascular problems and chronic fatigue associated with jet lag. These results also imply that sleep-wake schedules can be used to influence rhythmicity in many biological processes, which may be very relevant for conditions in which our body clocks are altered, such as in ageing."
Co-author, Dr Simon Archer, from the School of Biosciences and Medicine at the University of Surrey, added: "Over 97% of rhythmic genes become out of sync with mistimed sleep and the affected genes are involved in chromatin remodeling, regulation of gene expression, and immune and stress responses. Although our society may not be able to do without shift work, we can start to think about how we mitigate the impact and understand how it affects our bodies." (http://bit.ly/1jaAkd3)