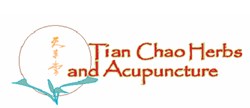 Tian Chao Herbs and Acupuncture is now offering alternative options for individuals seeking to prevent the flu in Sacramento, CA.
(PRWEB) February 20, 2014
Clinical studies have suggested that using acupuncture as a preventative approach to the common cold and flu can reduce upper respiratory tract infection and shorten the length of illness. Acupuncture and Chinese medicine works by re-balancing the body's systems, regulating the healing energies and enhancing the immune system. When searching for an acupuncturist in Sacramento, California there is no better option than Tian Chao Herbs and Acupuncture.The dedicated and expert staff works diligently to provide every person the best experience at their facility. At Tian Chao Herbs and Acupuncture, the team truly cares about every individual.
This year confirmed influenza related deaths in California have hit over 200 people. In Sacramento alone, 21 people have died from the flu this season. These numbers are startling and troubling – especially since people who received the flu shot have still fallen ill this flu season. Because of this, many individuals have decided to try alternative medicine and acupuncture, in order to combat the devastating flu this year. Hundreds of new patients have found solace at Tian Chao Herbs and Acupuncture.
So how can Tian Chao Herbs and Acupuncture help? The concept of Wei Qi is similar to the Western concept of the immune system. Wei Qi functions as a barrier protecting and defending the body against foreign substances, which can cause illness and disease. When Wei Qi is strong and abundant, individuals remain healthy. When the supply of Wei Qi becomes inadequate, health is compromised and individuals become vulnerable. Acupuncture and Chinese Medicine support and strengthen the systems in the body that are involved in the production of Wei Qi, and can help rebalance and support the immune system, enhancing the ability to effectively fight off illness and disease. Acupuncture and herbal medicine can both be used as a preventative measure, as well as a way to speed recovery time and relieve symptoms. Acupuncture is an effective fever breaker, and Tian Chao Herbs and Acupuncture carry multiple Chinese herbs to help combat and prevent flu and cold symptoms.
Now is the best time to try acupuncture and combat any and all ailments. Beyond the flu and common cold, Acupuncture has helped many suffering from digestive problems, addictions, migraines, body pain and serious diseases including cancer.
To learn more information about Tian Chao herbs and acupuncture, log on to: http://www.tianchaoherbs.com.