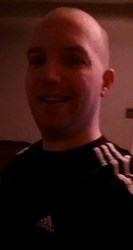 I'm not doing this to really make a profit, I'm doing this for the love of the music
Salt Lake City, Utah (PRWEB) February 21, 2014
Philip Granere, a Salt Lake City resident, has accrued a unique blend of business management, information technology, and computer hardware skills and over 18 years experience. In addition to his latest job, Charles Philip Granere is President and CEO of a Web hosting firm, Streamline Internet Solutions and Utah C.E.R.T. (Cyber Emergency Response Team) Phil Granere established Streamline Internet in 2003 and Utah C.E.R.T May 2013. Currently Charles Granere manages the activities and maintains over 750 networked and dial-up users and their equipment.
"I am pretty busy; in addition to putting in my best work at other technology firms, I also run my own business, but I like being busy," Phil said..
The newest venture is called Digital XTC pronounced Digital Extacy, themed for Philip's love for electronic music the name doesn't promote criminal activity or drug use, just pure love for the erotic love of trance, dance, house, progressive house and other forms of EDM. Granted some of the songs may have be explicit, sexually suggestive lyrics, that isn't always the case. Most people think that EDM (Electronic Dance Music) is for children. "Being 34 years old, I know more people in my generation that have extreme love for this music" Granere stated.
The station is run on Shoutcast technology, and you can simply visit the site to listen via the flash player, or you can download one of many free app's like XiiaLive for android or the Shoutcast player for the Iphone and perform a simple search for Digital XTC and you should be able to tune in.
Digital XTC also will remain advertisement free on it's station and only have fun station identifiers on occasion. "I'm not doing this to really make a profit, I'm doing this for the love of the music" Phil Granere said.
Philip Granere earned his Bachelor's degree in information technology from the University of Denver in 2001. In addition to working at a major consulting firm, Charles Philip Granere is President and CEO of a Web site hosting and security services firm, Streamline Internet Solutions.
"The Web hosting firm provides a high level of quality service," Phil Granere said. "Our hosting plans combine cheap hosting, fast support, and reliable service all in one."
More About Charles Philip Granere
Phi Granere currently works as a Senior Information Security Officer. Phil Granere is originally from Sandy, Utah. He attended the University of Denver where he graduated with a degree in information technology in 2001. Since then, Phillip Granere has worked for several high ranking IT firms, including, DoubleClick, Streamline Internet Solutions and Utah Internet.