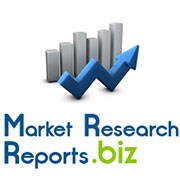 Albany, NY (PRWEB) February 20, 2014
While information on the label can be influential, the actual feel of the product can also sway shoppers' purchasing decision.
Table of Content
Introduction
Definition
Abbreviations
Executive Summary
Market factors
Alcohol consumption in decline despite rising consumer confidence
Production costs on the rise
Recyclability important for drinks brands
Drinks brands and responsible drinking
Population changes need to be accommodated
Innovation in the Market
Figure 1: Proportions of alcoholic drinks NPD in the UK, by packaging type, 2009-13
The consumer
Glass bottles remain the most popular drinks packaging
Recyclability expected of drinks packaging
Figure 2: Drinks packaging-related habits, November 2013
Glass bottles still seen as most desirable for beer
Bottle shapes provoke varied reactions
Drinkers want to see more information on drinks packaging
Figure 3: Attitudes towards drinks packaging, November 2013
What we think
To read the complete report with TOC visit: http://www.marketresearchreports.biz/analysis-details/alcoholic-drink-packaging-trends-uk-february-2014.
Issues in the Market
Can cans become even bigger players in the beer market?
What role can packaging play in curbing discounting?
How can drinks brands use packaging to resonate with older drinkers?
Can the 'feel' of alcoholic drinks packaging help to build standout?
Trend Application
Trend: Objectify
Trend: Sense of the Intense
Mintel Futures: Brand Intervention
Market Drivers
Key points
Rising packaging costs put pressures on operators
Recycling in the UK
Figure 4: Business recovery and recycling targets for Great Britain, 2012-17
Figure 5: Packaging waste recovery and recycling, 2011
Figure 6: Household waste recycling rate in England, 2000/01-2012/13
The Courtauld Commitment
Figure 7: Results from the Courtauld Commitment 2, 2010-12
The Portman Code
Consumer confidence bounces back
Figure 8: Consumer Confidence Index, monthly, January 2007-January 2014
Population changes will affect packaging needs and recycling rates
Figure 9: Projected trends in the household structure of the UK population, 2013-18
Smaller households become more commonplace
Figure 10: Projected trends in the household structure of the UK population, 2013-18
Who's Innovating?
Key points
New packaging grows its share in the NPD landscape
Figure 11: Alcoholic drinks NPD in the UK, by launch type, 2009-13
Bottles remain the most popular format for NPD
Figure 12: Alcoholic drinks NPD in the UK, by packaging type, 2009-13
Figure 13: Alcoholic drinks NPD in the UK, by packaging material, 2009-13
Caps are the most popular type of closure
Innovation in Spirits
Alternative packaging formats
Gifts and small bottles look to combat discounting
Colours and textures aim to drive shelf-standout
Collaborations contribute to lifestyle branding
A quest for uniqueness
Colour-changing features look to enhance sense of interaction
Innovation in Wine
Traditional bottle explores new dimensions
Brands continue to explore green packaging
New formats look to enhance convenience
Innovation in Beer and Cider
A focus on packaging and temperature
Easy drinking in the focus
The Consumer – Usage of Alcoholic Drinks
Key points
Glass bottles are most popular for beer and cider
Figure 14: Purchase of beer and cider in different formats, November 2013
Glass bottles lead, associated with quality and freshness
Despite low penetration, cans enjoy high volume sales
Plastic bottles are a notable format in the cider market
Other formats for drinking beer and cider
Glass bottles dominate the wine market
Figure 15: Purchase of wine in different formats, November 2013
Spirits and pre-mixes/cocktails also rely on glass bottles
Figure 16: Purchase of spirits and pre-mix drinks/cocktails in different formats, November 2013
Click here to download detail report: http://www.marketresearchreports.biz/sample/sample/188315.
The Consumer – Packaging-related Habits
Key points
Summary of packaging-related habits
Figure 17: Drinks packaging-related habits, November 2013
Two thirds of drinkers try to recycle
Smaller bottle sizes could benefit the wine market
Holding the product is important for two in five
Online shopping continuing to grow
A bulk-buying mentality remains common
QR codes could have room for growth in alcoholic drinks
The Consumer – Packaging Associations for Beer
Key points
Glass bottles still seen as most desirable for beer
Figure 18: Consumer perceptions of different beer packaging formats, November 2013
Methodology
Figure 19: Correspondence Analysis, attributes associated with different types of beer packaging, November 2013
Cans dominate when it comes to convenience and value for money
Figure 20: Share of launches in the UK beer market, bottles vs cans, 2009-13
Metal (Aluminium) bottles could help to promote a premium image
Plastic bottles remain niche in the beer market
The Consumer – Visual Appeal of Bottle Shapes
Key points
Different shapes can provoke notably different consumer responses
Figure 21: Preference for bottles shapes, November 2013
Strong preference for thinner bottles
Curvy, soft-shaped bottles preferred over more angular ones
The Consumer – Attitudes towards Alcoholic Drinks Packaging
Key points
Summary of attitudes towards drinks packaging
Figure 22: Attitudes towards alcoholic drinks packaging, November 2013
Drinkers want to see clearer labelling on the packaging
Figure 23: Attitudes towards listing of contents on alcoholic drinks packaging, November 2013
Figure 24: Calorie and alcohol unit content of selected types of alcoholic drinks, 2013
Half of drinkers prefer to see the drink inside
Figure 25: Attitudes towards features of alcoholic drinks packaging, November 2013
Tradition plays an important role in labelling
Easy-open tops and temperature indicators interest two in five drinkers
Potential for 'reusable' bottles
Boxed drinks can leverage a strong value for money image
Figure 26: Attitudes towards value for money and price information in relation to alcoholic drinks packaging, November 2013
Strong interest in smaller bottles
Figure 27: Attitudes towards pouring and the sizes of alcoholic drinks packaging, November 2013
Smaller bottles help brands reach strategic price points
Scope to drive interest though portion control
Appendix – The Consumer – Usage of Alcoholic Drinks
Contact US:
Office: United States
State Tower
90 State Street, Suite 700
Albany, NY 12207
Tel: +1-518-618-1030
E: sales(at)marketresearchreports(dot)biz
Blog: http://mresearchreports.blogspot.com