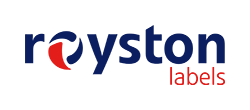 We're getting the capacity we need to increase productivity and reduce lead times, even as we continue to grow.
Royston, Hertfordshire (PRWEB UK) 24 February 2014
Leading UK label manufacturer, Royston Labels, is relocating to a new production facility. The move will deliver both greater capacity and increased efficiencies, allowing Royston to continue in its expansion and remain best equipped to meet the needs of its growing customer base.
Royston Labels has secured purchase of a 60,000 sq ft production and warehouse complex, which was on the market for £1.5 million with agents Cheffins and Brown and Lee. The new complex is on the Orchard Road Industrial Estate, Royston, where the firm already occupies five buildings.
"We will be completely refurbishing the property, before moving our entire operation into the new location," said Paul Clayton, Royston Labels' MD. "The factory will be a state of the art facility – I'm extremely excited about how it will transform and improve our business." Royston Labels is a major supplier of high quality specialist labels for a wide range packaging types, particularly within the personal care, drinks and pharmaceutical industries.
Dee German, Royston's Quality Manager, added that, "We expect to realise huge efficiency savings throughout (the company), and by reducing waste and energy we'll add to our green credentials. We'll also be able to add new equipment – which is fantastic news! We're getting the capacity we need to increase productivity and reduce lead times, even as we continue to grow."
This ongoing growth represents great success by Royston Labels, in a time of economic uncertainty. Philip Woolner of Cheffins said: "Orchard Road is Royston's main industrial and commercial centre and the property Royston has purchased will become a key landmark building once the modernisation has been carried out."
Notes for editors:
Founded in 1984, Royston Labels is a multi-award winning manufacturer, specialising in top quality, fit for purpose labels that are certified to ISO 9001 and PS 9000 standard. Royston Labels personnel are passionate about labels, understand the power of labels to add brand value and communicate product identity, and are dedicated to ensuring excellence in service.
http://www.roystonlabels.co.uk
For more Information please contact:
Stephanie Rogers, Marketing Manager