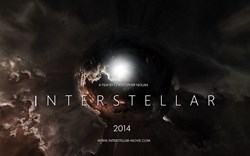 Christopher Nolan's top-secret sci-fi space movie Interstellar scores the top spot on Explore Talent's list for movies to look forward to in 2014.
(PRWEB) February 21, 2014
Christopher Nolan's top-secret sci-fi space movie Interstellar scores the top spot on Explore Talent's list for movies to look forward to in 2014. The movie, which has been in development for several years, is reported to have cast Matthew McConaughey, Jessica Chastain, Michael Caine and Anne Hathaway. Nolan will be directing and producing the film, which he also co-wrote with his brother Joseph.
Following Interstellar, is first part of the last installment to The Hunger Games movie franchise, Mockingjay Part I. Its final movie is set to be released in 2015. In third place is Bryan Singer's comeback as director of the most-awaited installment of the X-Men series, X-Men: Days of Future Past. The original cast members and the cast of X-Men: First Class are set to appear together in this riveting sequel.
Theaters will be seeing more Marvel characters in two other films set to be released this year. Guardians of the Galaxy, the tenth installment to Marvel's Cinematic Universe, and Captain America: The Winter Soldier, have each landed a top spot in the list. Guardians follows the story of a bunch of misfits set out to fight against the evil powers that want to take the powerful orb and use it spread evil across outer space.
Landing on the sixth spot is Michael Bay's Transformers 4: Age of Extinction. This will be the first Transformers movie without its original star, Shia Labeouf. Johnny Depp will be playing the role of crazed artificial intelligence researcher in the upcoming sci-fi thriller, Transcendence, which is on the list's seventh spot.
Disney's Maleficent, top billed by one of Hollywood's most sought-after actresses, Angelina Jolie, has settled on the eighth spot of the list. Landing on the ninth spot is the second installment to The Amazing Spiderman series. Andrew Garfield and Emma Stone will be reprising their roles in the movie while Jamie Foxx and Paul Giamatti will be playing Spiderman's nemeses, Electro and Rhino.
Rounding out Explore Talent's list is another sequel; this time by the oddly-hilarious tandem of Channing Tatum and Jonah Hill on 22 Jump Street. Due to the success and positive reviews of 21 Jump Street, the pair is set out to go undercover to crackdown a crime ring in a fraternity at a local college.
Explore Talent, the leading talent resource website, furnished a list of must-see movies for 2014 for aspiring actors and moviegoers to anticipate for more movies in the coming years. They have predicted that the industry will see more of these bigger productions, which means more acting jobs for actors.
As a talent resource website, Explore Talent aims to help aspiring and struggling actors to find acting auditions easily through their service. Their website has the biggest listing for acting and modeling auditions in the country where a good 8 million members are benefiting from every day. Not only do they make job hunting easier for their members, they offer tips and advice that will help them get accepted for the job.
Since its debut in 2003, ExploreTalent has become the Internet's largest resource for actors, models, musicians, dancers, and production crew. Explore Talent's proprietary cast match technology is the most advanced entertainment-based technology of its kind. It matches a talent's attributes against tens of thousands of job postings every day.
Explore Talent's unique technology sends casting email alerts and posts auditions and jobs directly on talents' profiles, saving members hours of time from tedious searching.
Explore Talent has proven to be the best possible destination for talent to find modeling and acting auditions with well over 7.9 million members and over 60,000 auditions, castings, and production jobs listed - 40 times more postings and open casting calls than any other site.
The site's popularity is based on the fact that there are many ways for talents to network, make friends and connect with other industry players, participate in a wide variety of contests and earn prizes for being active on the site. The online community has been responsible for new collaborations and business ventures in entertainment because of opportunities for individuals to network and chat with each other. Furthermore, the Explore Talent site features celebrity videos, exclusive interviews with actors, actresses, and musicians, such as Akon and T-Pain.
Check for more movie auditions and acting casting calls at http://www.ExploreTalent.com.