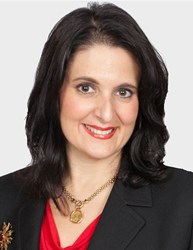 (PRWEB) February 20, 2014
Date: Friday, March 14, 2014
Location: The Conrad Chicago Hotel, 521 N. Rush Street, Chicago
Details: Gina F. Rubel, Esq., President and CEO of Furia Rubel Communications Inc., and Will Hornsby, Esq., Staff Counsel at the American Bar Association (ABA), will co-present "Social Media and Ethical Considerations" at the association's Workers' Compensation Conference in Chicago. The presentation will be a part of the ABA's annual Midwinter Seminar and Conference that will take place March 13-15, 2014. Attendees will learn valuable tips to use and adapt to today's ubiquitous social media forums while staying within legal ethical boundaries.
The conference is sponsored by the ABA Tort Trial & Insurance Practice Section and Section of Labor and Employment Law. The program will address the needs of plaintiff's attorneys, defense attorneys, in-house insurance lawyers and corporate counsel.
For more information, visit ABA Conference.
About Furia Rubel Communications, Inc.: The certified women-owned agency provides strategic planning, marketing, public relations, web design, and social media counsel to a wide array of professional clients, including law firms, technology companies, educational organizations, accounting and tax providers, nonprofits, municipalities, and more. For more information, visit http://www.furiarubel.com, follow on Twitter at @FuriaRubel or subscribe to the ThePRLawyer.com blog.
Contact: Sarah Larson at sarah(at)furiarube(dot).com or 215-340-0480