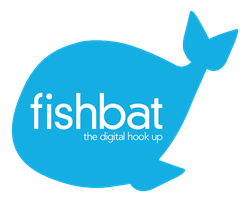 Bohemia, NY (PRWEB) February 21, 2014
fishbat, a leading Long Island advertising firm, discusses why "One Hour Translation" is translating your tweets for the world to see.
According to a February 8th article posted on Mashable titled "Translate Your Olympic Tweets Into 75 Languages," a company called "One Hour Translation" is offering its services for free during the Olympics. Users simply tweet what they want to translate to @OHT on Twitter. In just moments, One Hour Translation sends a translated tweet back.
While the company typically charges for their translation services, the article says the free promotion is valid only during the Olympics. Because the Olympics draw people from all over the world to Twitter, the company decided to give away free translated tweets so users could better connect with their favorite athletes or other fans. What better way to gain international followers than by tweeting at them in their native language?
Justin Maas, vice president of client relations at fishbat, says the promotion is a great way to connect more people during the Olympics and get people talking about One Hour Translation. "Not only does One Hour Translation get people talking about their service, it also helps to connect more people during the Olympics," he says. "So while this is a great promotion that could expand brand awareness, it is also a way for people to break through the language barrier when connecting with athletes or other fans. This can also be beneficial for businesses looking to capitalize on the Olympic events. By translating your tweets, your business can reach new customers from countries all over the world."
fishbat is a full-service digital marketing firm and social media agency dedicated to connecting all types of businesses with their target audiences in the most effective and efficient way. Through innovative strategies in social media management, search engine optimization (SEO), branding, web design, reputation management and public relations, fishbat promotes a consistent and professional online voice for all of its clients.
#####