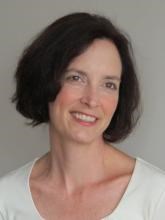 Sheri's knowledge and experience in the field is hard to match, and we are confident that her insight and expertise will prove to be invaluable in our mission to better understand dreams and dreamers.
Sterling, VA (PRWEB) February 21, 2014
Dreams Book, Inc. today announced the addition of Dr. Sheri Johnson to the company's Board of Advisors. Dr. Johnson is an expert in the field of psychology and behavioral sciences, with over 20 years of experience as a clinical psychologist.
Dr. Johnson will bring her considerable experience to bear as she helps Dreams Book in understanding human emotions, depression and anxiety, and their connection to our dreams, dream research and sleep studies.
"We are thrilled to have Dr. Johnson on board," said Jean-Marc Emden, Chairman and co-founder of Dreams Book, Inc. "Her knowledge and experience in the field is hard to match, and we are confident that her insight and expertise will prove to be invaluable in our mission to better understand dreams and dreamers."
Dreams Book's Board of Advisors is comprised of respected and leading experts from different disciplines including the fields of psychology, dream and sleep study, who lend their considerable, unique and diverse insight into the physical and mental effect that dreams have on the dreamer's waking life. Dreams Book has made the inclusion of respected experts such as Dr. Johnson a top priority as they look to develop best practices that are credible, informative, meaningful, and above all, helpful to the general public.
"Dreams can benefit us in many areas of our lives and be a force for positive impact," said Emden. "We don't necessarily know what all of those areas are yet, or how much impact they can have on us. That is why the insight of experts like Dr. Johnson and others on the Board of Advisors is so valuable. That kind of diverse, expert-level knowledge influences everything we do and for that, we are very fortunate."
Dr. Johnson currently serves as a professor of Psychology at the University of California, Berkeley. A 1982 graduate of Salem College, in Winston-Salem, NC, she continued her studies as a Ph.D. candidate at the University of Pittsburgh, obtaining her doctorate in clinical psychology in 1992. Since starting her tenure as a clinical psychologist, she has attained numerous awards and honors, including being named a Fellow of the American Psychological Society in 2010. Dr. Johnson has also either authored or co-authored eight books with various colleagues, as well as a litany of journal articles, and is the recipient of numerous grants.
About Reflections
DreamsCloud is of the belief that only the dreamers can truly know the meaning of their dreams and that no other person can provide definitive dream interpretation. Upon the user's request, DreamsCloud Reflectors provide insightful feedback, gleaned from years of study in the dreams field, to help the user to better understand their dreams. DreamsCloud reflections are not a substitute for psychotherapy or other professional treatment and should not be used as such.
About Dreams Cloud
Dreams Cloud, a subsidiary of Dreams Book Inc. (DBI), is a social platform and resource for people of all ages with an interest in exploring dreams and the unconscious mind. Through its website, mobile apps for all smart devices, and strong presence in social media, Dreams Cloud delivers entertaining and informative content, tools and resources, and a community for within which users can interact and explore dream meanings The website and apps provide its members with tools to log their dreams, create dream journals, save them privately or share them publicly or anonymously, and receive personalized reflections on their dreams. To learn more about Dreams Cloud, please visit http://www.dreamscloud.com.
About Dreams Book Inc.
Dreams Book Inc. (DBI), a Sterling, VA, based company, specializes in projects that provide social benefits and have mass appeal. The DBI team consists of experienced professionals located in the USA as well as around the globe to create value for its stakeholders through synergetic and strategic project management. DBI's flagship, DreamsCloud is a global resource which specializes in gathering, saving, and tabulating a statistical compilation of dreams. The goal of DreamsBook is to better its members' lives and those of the public through its efforts.