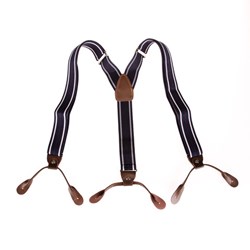 Starting from November 2013, Punk Monsieur is online with a clear mission: to offer gentlemen all over the world, modern and original accessories without compromising on elegancy.
(PRWEB) February 22, 2014
Punk Monsieur has its roots between New York and Milan; a dive into the hectic pace of the Big Apple with its lively nightlife blended with Italian style which has always been synonymous with elegance. That particular merging of trends gave life to this online boutique where you can buy a vast range of accessories.
Specialized in accessories for the most demanding gentlemen, Punk Monsieur freely combines fabrics, colors and different styles creating exclusive men's accessories where street and classy details are skilfully mixed.
Bow ties, ties, braces, hats, belts, scarves as well as watchstraps and sunglasses – all these and many more items can be ordered from any part of the world.
Punk Monsieur made a cool collection for any budget: classic articles a gentleman cannot do without in his wardrobe.