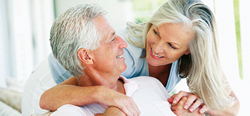 You needn't be wealthy to start a coin collection. Many of our customers have started with just a small portfolio of rare coins and over time grown them into both valuable and highly sought after collections.
London, UK (PRWEB UK) 23 February 2014
With links to a vast database of British and world collectible coins, Hallmark Coins continues to keep customers up-to-date with the rarest and most in demand numismatic collections that match their requirements and exacting budget. But now they reveal that it's not just turning a tidy profit that keeps collectors coming back for more. It's the health benefits that have them hooked as well.
Coin collecting fosters both pride of ownership and personal accomplishment. These are both defining factors that health experts believe builds self-confidence, self-belief and a healthier more rounded individual.
"Money is history you can hold in your hands. Every coin and every piece of paper money ever produced has a story to tell about people, places and events. You can learn about history, economics and art while enjoying a satisfying hobby," said Donn Pearlman, a spokesman for the Professional Numismatists Guild (http://www.PNGdealers.com).
Elliot Basker, Online Business Manager, Hallmark Coins, echoes the sentiment saying, "In the five years that we've been in business, we've seen a rapid increase in communities of gold and silver coin collectors meeting regularly to buy, sell and discuss their collections. And at the same time, expand their intellect.
"Our customers enjoy the social side to collecting coins, attending community fairs and conventions, meeting like-minded collectors and hobbyists, but at the heart of it all, simply getting out and about. And we're proud to be a facilitator of that."
For older adults, hobbies such as coin collecting can contribute to healthy aging, says Julie Bach, assistant professor of social work and chair of the gerontology certificate programme at Dominican University in River Forest.
Professor Bach says, "The model of successful aging is continuing engagement with life. If they're going to places where coin collectors gather, that's getting older people out and sharing ideas."
At Hallmark Coins, we believe this to be a sought after practice that stimulates mind, body and soul, and points toward the future of numismatic trading receiving a clean bill of health.