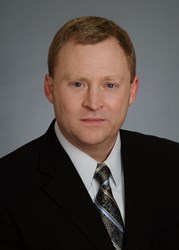 Mark will put his experience to work as more and more cities turn to underground solutions for their infrastructure facilities.
Santa Ana, CA (PRWEB) February 20, 2014
Mark Ramsey joins HNTB Corporation in its national tunnel office as West Division tunnel practice leader and associate vice president. He will support and pursue projects in the western United States and Canada from his office in Santa Ana, Calif. Prior to joining HNTB, Ramsey was sponsor of the underground northeast area office in the underground district for Kiewit Infrastructure Group, where he was responsible for underground projects and pursuits in the northeastern United States and eastern Canada.
Ramsey is HNTB's fifth tunnel leadership hire since mid-2013. He joins other recent additions Raymond Sandiford, PE, F.ASCE, Thomas Richardson, PE, Ruben Manuelyan, PE, and Heiner Sander in meeting the tunneling and underground needs of HNTB's national and international infrastructure clients.
Ramsey's experience includes tunnel engineering, construction engineering and management, planning, scheduling, cost control and cost projections, procurement, overseeing handling of materials, estimates and negotiations, administration of contract documents and owner relations.
His expertise includes transit, water and sewer, highways, design-build and multiple forms of tunneling, including drill-and-blast, New Austrian Tunneling Method and tunnel boring machines in various grounds such as rock, soft ground and mixed ground conditions. He has led design-bid-build and design-build tunneling and underground projects in the United States and Canada. Some of his projects include the Tren Urbano transit system in Puerto Rico, the Tom Lantos Tunnels at Devil's Slide in California, the Metropolitan Transportation Authority Second Avenue Subway in New York, and the Spadina South transit line in Toronto.
"Mark's expertise, leadership and technical skills, and his construction perspective are a great addition as we continue growing HNTB's award-winning tunneling and underground engineering practice," said Nasri Munfah, PE, HNTB chair tunnel services. "He'll put this experience delivering large underground construction projects to work on our current and future projects, as more and more cities turn to underground solutions for their infrastructure facilities and as more tunneling and underground projects are being procured using alternative delivery methods."
Ramsey graduated from Purdue University with his bachelor's degree in construction engineering and management. He is a member of Underground Construction Association of SME and the Transportation Research Board Tunnel and Underground Construction standing committee. He also served as the chairman of the 2010 North American Tunneling Conference.
HNTB Corporation is an employee-owned infrastructure solutions firm serving public and private owners and construction contractors. Celebrating a century of service, HNTB understands the life cycle of infrastructure and addresses clients' most complex technical, financial and operational challenges. Professionals nationwide deliver a full range of infrastructure-related services, including award-winning planning, design, program delivery and construction management. For more information, visit http://www.hntb.com.