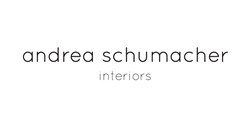 We're delighted to recognize Andrea Schumacher Interiors among our "Best Of" professionals for both customer satisfaction and design
Denver, CO (PRWEB) February 21, 2014
Andrea Schumacher Interiors of Denver, CO has been awarded "Best of Houzz" by Houzz, the leading platform for home remodeling and design. The well known, award-winning interior design firm was chosen by the more than 16 million monthly users that comprise the Houzz community.
The Best of Houzz award is given in two categories: Customer Satisfaction and Design. Customer Satisfaction honors are determined by a variety of factors, including the number and quality of client reviews a professional received in 2013. Design award winners' work was the most popular among the more than 16 million monthly users on Houzz, known as "Houzzers," who saved more than 230 million professional images of home interiors and exteriors to their personal ideabooks via the Houzz site. Winners will receive a "Best of Houzz 2014" badge on their profiles, showing the Houzz community their commitment to excellence. These badges help homeowners identify popular and top-rated home professionals in every metro area on Houzz.
"Houzz provides homeowners with the most comprehensive view of home building, remodeling and design professionals, empowering them to find and hire the right professional to execute their vision," said Liza Hausman, Vice President of Community for Houzz. "We're delighted to recognize Andrea Schumacher Interiors among our "Best Of" professionals for both customer satisfaction and design as judged by our community of homeowners and design enthusiasts who are actively remodeling and decorating their homes."
"I cannot write enough good things about Andrea! She was absolutely wonderful to work will. To begin, she has the most incredible demeanor about her. She manages to blend professionalism and enthusiasm for what she does perfectly. From the moment I started working with her she was informative, innovative, and interested in what I was looking for as a client. She really helped shape my ideas for my home into a better reality than I thought possible. She designed exactly what I wanted while also creating a strong and cohesive design throughout my home. She worked extremely well with my architect and even more so with my general contractor. She pulled beautiful finishes for my home and then spent the time to help me value engineer them to fit my budget. During the entire project she was such a wonderful advocate that I felt she wore two hats, as both an amazing designer and a fantastic friend!" - Crystal Smittkamp, Client
Visit the Andrea Schumacher Interiors Website and Andrea Schumacher Interiors on Houzz.
About Andrea Schumacher Interiors
Andrea's talent and creativity is backed by her impressive education, which includes a B.A. in Interior Design, a certificate in Universal Design from the Graduate School of Design at Harvard University, and further graduate studies at the University of Colorado in Architecture. Andrea Schumacher Interiors is well known for their understanding of space, form and architecture; and for working magic with color, texture and fabrics. Andrea not only creates aesthetically exciting interiors, but also complete design/build services, construction management, space planning, custom furnishings, and kitchen and bath planning and design. Andrea is known for being able to interpret all styles of design, while at the same time infusing her spaces with a fresh creative edge. A proven success at interpreting her clients' dreams, Andrea is always on the mark, giving her clients what they envisioned and much more. Andrea believes in the client and designer coming together to create a unique space and helping the client develop their vision while fulfilling their design requirements. Andrea has a confident, curious eye, coupled with an ability to bring seemingly disparate elements together to create visual harmony. She excels at being able to collect the thoughts and tastes of each client and stretch their imagination with her creative talent to create comfortable, visually exciting and timeless interiors. For more information visit http://www.andreaschumacherinteriors.com/.
About Houzz
Houzz is the leading platform for home remodeling and design, providing people with everything they need to improve their homes from start to finish - online or from a mobile device. From decorating a room to building a custom home, Houzz connects millions of homeowners, home design enthusiasts and home improvement professionals across the country and around the world. With the largest residential design database in the world and a vibrant community powered by social tools, Houzz is the easiest way for people to get the design inspiration, project advice, product information and professional reviews they need to help turn ideas into reality. For more information, visit http://www.houzz.com.