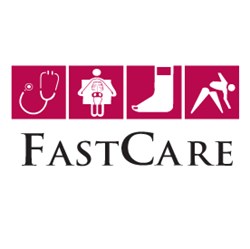 Miami, FL (PRWEB) February 21, 2014
Urgent care is not a run-of-the-mill hospital facility—it is a faster, lighter, and more affordable alternative that promises similar care but without the horrendous waiting times that can sometimes accompany hospitals. Urgent care centers are springing up all over North America, making treatment for non-life-threatening medical issues faster and easier than ever.
Urgent care in Miami, FL comes convenient from many facilities, but FastCare, a popular South Florida urgent care center, announced today that they have several new positions available for qualified candidates in the Miami Beach and Aventura areas. FastCare Miami urgent care centers are highly recommended and fully functional medical facilities.
One of the positions that FastCare is looking to fill is a Practice Administrator—whose job entails being responsible for the management of 10 employees. The Practice Administrator is ultimately responsible for the efficient processing of patients and providing effective leadership to this effect. They also prepare payroll reports for the staff, keep track of license updates, keep dispensed medication reports, authorize drug refills, prepare financial reports, manage supplies, and manage the center's website.
Another of the vacancies is for a Medical Assistant with an X-Ray license. This position involves working directly with patients, along with supporting doctors and other medical staff. Much of this job involves keeping patient records, preparing treatment rooms, providing prescription information, cleaning instruments and disposing of supplies, collecting and logging laboratory specimens, assisting the doctors and other medical assistants, and finally, x-raying patients as needed.
Conditions that might prove fatal are not acceptable at any center for urgent care in Miami—this is when hospital care is absolutely essential. Because they have larger facilities and more technical resources, hospitals are better suited to treat anyone suffering from a life-threatening injury. FastCare is also not equipped for surgical procedures, but can prescribe or give a medical opinion on the necessity of surgery. An immediate 911 call should be used to address any life-threatening condition.
Across the Miami Beach Bridge is FastCare's center for urgent care in Miami Beach, and they operate another location in Aventura. Regardless of insurance status, anyone over the age of 5 is accepted for treatment at FastCare. Appointments are not necessary, but filling out a Quick Appointment form can get faster service at any FastCare clinic.
Contact FastCare at 786-923-4000 or visit their website at http://www.myfastcare.com/.