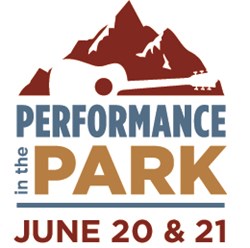 "Performance in the Park has consistently sold out in previous years and has become the cornerstone event that signals summer's arrival in beautiful Banff National Park,"
Banff, Banff National Park (PRWEB) February 20, 2014
Canadian folk-country crooner Corb Lund is hoping you've got Cabin Fever this winter because he thinks he can cure it. Lund is just one of the headliners scheduled to perform at Performance in the Park, Banff National Park's annual outdoor concert that promises to remedy the ailment for which his latest album is named.
Extending to two days in order to accommodate the growing popularity of the event, this year's Performance in the Park is scheduled for June 20 and 21 and will also feature Canadian artists Elliott BROOD, Sarah Harmer, Whitehorse and Jeremy Fisher.
"Performance in the Park has consistently sold out in previous years and has become the cornerstone event that signals summer's arrival in beautiful Banff National Park," said Stu Back of Banff Lake Louise Tourism. "With more Canadian bands interested in adding it to their tour calendars and more fans eager to see their favourite bands play in such a spectacular setting, we're thrilled to be able to work with our partners Parks Canada and The Banff Centre to deliver an expanded concert this year."
Harmer and Whitehorse will perform on Friday, June 20 and Lund, Fisher and Elliot BROOD will take the stage on Saturday, June 21 with tickets being sold separately for each day or combined for concert-goers wishing to attend both days.
Harmer's second album, You Were Here, released in 2000 went Platinum in Canada and set the pace for a string of hits from subsequent albums including "Almost", "Pendulums", "Oleander" and "I Am Aglow" which led to numerous Juno Award nominations for the Burlington, Ontario native. Her latest album, Oh Little Fire, released in 2010 and featuring the single "Captive", was nominated for three Juno Awards. Harmer is also well- known as a champion of environmental protection and contributed to the soundtrack for the National Parks Project in 2011 as part of Parks Canada's centennial celebrations.
"I'm really looking forward to performing in Canada's first National Park. Our parks system was established over 100 years ago to create a natural refuge for ourselves, our fellow creatures, and their precious habitats," said Harmer. "It's an honour to be able to share my music in such an iconic setting in celebration of our nation's protected places."
Sharing the stage with Harmer will be Whitehorse. Melissa McClelland and Luke Doucett tied the musical knot as Whitehorse, marrying their talent and chemistry as a smoldering duo. Their first full-length album, "The Fate of the World Depends on the Kiss" was shortlisted for the 2013 Polaris Music Prize. The duo's 2013cross-Canada tour was sold out from coast to coast and culminated in their memorable debut to a packed house at Massey Hall.
Saturday's performances will take a country turn when Alberta cowboy Corb Lund and the Toronto-based alternative-country band Elliott BROOD take over the stage to perform hits from their latest respective albums Cabin Fever and Days Into Years. Two-time Juno Award nominee Jeremy Fisher will be performing new material and favourites from recent recordings like Mint Julueps on the Saturday.
With an impressive string of music awards and nominations, including 2013's Roots Artist of the Year, Lund is the first Alberta-born artist to perform at Banff's big outdoor concert and relishes the opportunity to sing for a hometown crowd in the Rocky Mountains.
"I grew up in and around the Rockies, and they're a big part of my psyche. A lot of my Cabin Fever album was written at my place in the foothills", said Lund, "after all the international touring we've done the last couple years, it will feel good to come home and play the songs where they make the most sense."
The band Elliott BROOD, represented by Toronto trio Mark Sasso, Casey Laforet and Stephen Pitkin, burst onto the scene in 2004 and has since been steadily garnering acclaim for the quality of its songwriting and breadth of instrument skills. Their latest album, Days Into Years, was heavily influenced by Canada's military history in World War 1, but there is little doubt that the hit for which the band are perhaps best known, "Oh Alberta!", will be the one to get toes tapping in the Rockies this June.
Tickets go on sale for both dates on Wednesday, March 5 (12 noon) at a rate of $30 per adult for the Friday concert, $35 for the Saturday concert or $52.50 for both days. There are 500 tickets available for children under 12 each day at a cost of $12.50 for each concert. Tickets can be purchased online, by phone or in-person at The Banff Centre Box Office.
Performance in the Park is produced in partnership with Parks Canada, The Banff Centre and Banff Lake Louise Tourism and was introduced in 2010 to celebrate the destination's mountain heritage and the importance of protected places in Canada.
Performance in the Park - Friday June 20, 2014 - featuring Sarah Harmer and Whitehorse
Gates open 5:30 p.m. Show starts 6:30 p.m. Cascade Gardens • Parks Canada Administration Building • Banff Adult $30 | Child $12.50 Banff Centre Box Office: 1-800-413-8368 or 403-762-6301 http://www.banffcentre.ca/events
Performance in the Park – Saturday June 21, 2014 - featuring Corb Lund, Jeremy Fisher and Elliott BROOD
Gates open 2 p.m. Show starts 3 p.m. Cascade Gardens • Parks Canada Administration Building • Banff
Adult $35 | Child $12.50 Banff Centre Box Office: 1-800-413-8368 or 403-762-6301 http://www.banffcentre.ca/events
Purchase tickets for both concerts
Adult $52.50 | Child $25 Banff Centre Box Office: 1-800-413-8368 or 403-762-6301 http://www.banffcentre.ca/events
For more information about this exciting event, please visit: http://www.banfflakelouise.com/performanceinthepark
-30-
About The Banff Centre – The Banff Centre is the largest arts incubator on the planet. Our mission is inspiring creativity. Over 8,000 artists, leaders and researchers from across Canada and around the world participate in programs every year. At the Centre they find the tools and support they need to create, to develop solutions and to make the impossible possible. http://www.banffcentre.ca
About Parks Canada - Parks Canada manages a Canada-wide family of 44 national parks, 4 national marine conservation areas and 167 national historic sites on behalf of Canadians. Parks Canada offers Canadians a myriad of opportunities to discover, enjoy and learn about Canada's natural wonders and about the places, persons and events that left their mark on our country's landscape, architecture, culture, economy, population and lifestyle. http://www.pc.gc.ca/banff
About Banff Lake Louise Tourism - Banff Lake Louise Tourism is a destination marketing organization for the Town of Banff, Community of Lake Louise and Banff National Park. Supporting over 800 businesses, our mission is to engage visitors in unrivalled, remarkable experiences with our membership. http://www.banfflakelouise.com
For images, please visit our online gallery at http://photos.banfflakelouise.com/