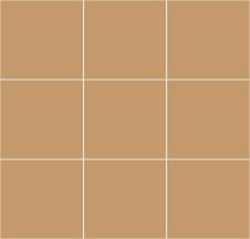 (PRWEB) February 22, 2014
Best Carpet Values, Inc. is pleased to announce the launch of its new website, http://www.bestcarpetvalue.com. It is a fully functional, e-commerce site that gives customers an enhanced ability to research products, their specifications, and purchase online. Best Carpet Values' knowledgeable, courteous, and friendly staff is available to help with any questions and to offer any assistance when needed.
Best Carpet Value sells a multitude of flooring products and has primarily focused on carpet tile and carpet. It has been one of the few places to go to buy close-out carpet tiles that were all first quality and in stock, ready to go at discounted prices, many of which are sold including freight. In addition, it has been the place to go to buy carpet tiles for regular running line products. Of course, Best Carpet Value has all the adhesive needs to successfully install these products. The site also contains several peel-and-stick carpet tiles that do not require separate adhesive.
Best Carpet Value also has a wide selection of residential, commercial, and hospitality carpet. It has a selection to meet any customer's need. Whether it's apartment carpet, carpet for a bedroom or basement, office, lobby, hotel guestroom, or other public space, Best Carpet Value has a product for each project. When it comes to any of these markets, no job is too small or too large. Customers that don't see the exact flooring product they're looking for can always feel free to call and, oftentimes, the exact product desired can be obtained.
The new website will feature many new product offerings such as LVT (Luxury Vinyl Tile) and vinyl flooring. It will also feature new brands such as Patcraft, LSI, and Foss. The current brands of Philadelphia, Bigelow, Cambridge, Shaw, Mohawk, and Beaulieu will also be there with a broader product offering.
More information is available by calling (800) 226-8727 or visiting the site at http://www.bestcarpetvalue.com.