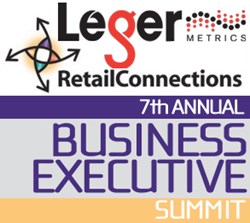 (PRWEB) February 20, 2014
This event provides a forum for retailers with valuable insights and strategies on how to improve the customer experience. Attended by retail executives from across North America, this event explores and shares strategic and innovative best practices integrating all elements of the business—from inventory management and optimization through in-store and online engagement—to create the singular and retail customer experience.
Speakers from Belk, Safeway, Beyond the Rack, Reitmans, Bealls, Global Hunter Securities, RSR Research, inRetail, and others, will share insights on social media, customer experience, total organizational transformation, mobile and big data, ecommerce, innovation, and other issues. Among the agenda highlights:
Jim Weinberg, President and CMO, Beyond the Rack, will discuss "Continuous Customer Engagement" and the power of continuous refreshing and flash sales for online success.
Clay Parnell, VP, Merchandising Operations, Belk, will address "Strategic Factors in Retail Innovation and Transformation." Parnell will share details on the total transformation processes, systems and organization across all channels at Belk Department Stores.
Sineesh Keshav, VP, IT, Safeway, will share his vision and experience regarding "Mobile, Social and Big Data: Convergence to Drive Strategy and Profits."
Gwen Bennett, VP, Ecommerce, Bealls, and Diane Randolph, VP, CIO, Reitmans, will sit down for a "fireside chat" on most pressing issues and opportunities in retail today.
Lance Thornswood will share insights on "Blending Creative, Technology and Operations To Reinvent How Guests Interact with the Brand in the Stores, Online and Across Mobile and Social Media."
Paula Rosenblum, Managing Partner, Retail Systems Research, with share insights from her latest research on "Advanced Analytics in Retail."
Richard Hastings, Macro Economist, Global Hunter Securities, will present new research and perspectives on "The Internet Anything Economy."
There will also be three breakout discussion groups on Reinventing Store Experience, Operational Alignment for All Channel Excellence, and Continuous Ecommerce Revolution.
For more information about the event: click here.
About Leger Metrics
Leger Metrics Inc. is a leading North American supplier of Voice of the Customer (VoC) and Customer Experience Management (CEM) solutions, Leger Metrics provides cloud-based customer feedback management, real-time reporting, and customer recovery solutions. With clients in multi-location retail, restaurant, automotive, financial services and healthcare, Leger Metrics solutions enable consumer brands to foster deeper engagement, and improve customer satisfaction and loyalty through continuous customer feedback and real-time actionable insights. Leger Metrics is a division of Leger, The Research Intelligence Group, the largest Canadian-owned market research firm with offices throughout Canada, in the United States and Zurich, Switzerland. For more information: http://www.legermetrics.com.