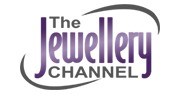 Our latest showcase cannot disappoint – we are proud to be presenting this wonderful collection as many people will not have set eyes on this delightful gem before.
(PRWEB UK) 21 February 2014
The Jewellery Channel (TJC) is set to usher in must-have spring fashion on Tuesday 25th February with the release of their carefully selected range of merchandise featuring gorgeous Mitiyagoda Peach Moonstone gems.
These outstanding gemstones are just the ticket for spring sparkle – Mitiyagoda Peach Moonstone displays a sensuously feminine orange to pink hue, made even more enchanting by its creamy, luminous lustre.
Mined exclusively from Mitiyagoda on the southern coastal belt of Sri Lanka (one of the primary source of quality Moonstones), this gemstone is a must for any jewellery lover. The ethereal, glowing appeal of Mitiyagoda Peach Moonstone combined with its silky spring hues is almost hypnotically captivating.
TJC will be broadcasting dedicated special features on their popular TV shopping channels to showcase these thrilling gems. On Tuesday 25th February, the first show will be hosted by celebrity presenters Chloe Marshall and Mark Stewart (each with a two-hour slot) from 12 p.m. to 4 p.m. The next not-to-be-missed Mitiyagoda Peach Moonstone bonanza will be held from 6 p.m. to 10 p.m., with none other than Derek Marks enthralling viewers.
The Jewellery Channel's Mitiyagoda Peach Moonstone Collection features a wealth of superb designs on display. From earrings and necklaces to rings and bracelets, the quality of craftsmanship and sheer fashion flair will be sure to impress even the most discerning collector.
Additionally, there will be something special to suit every taste, since all jewellery items are set in silver and plated in platinum, gold or rose gold.
What's more, shoppers will marvel at TJC's brilliant prices – all Mitiyagoda Peach Moonstone jewellery on offer this upcoming Tuesday will range from an incredible £7.99 to just £49.99.
Examples of the magnificent jewellery up for grabs are the 61 carat Mitiyagoda Peach Moonstone necklace in sterling silver for £7.99, the 3 carat Mitiyagoda Peach Moonstone stud earrings in rose gold plated sterling silver for £9.99, the 4.25 carat Mitiyagoda Peach Moonstone cluster ring in platinum plated sterling silver for £19.99 and the 3.75 carat Mitiyagoda Peach Moonstone and Rhodolite Garnet necklace set in 14k gold plated silver for just £49.99.
Shoppers need simply tune into TJC's TV network on the following channels to be dazzled by the superb beauty of these gems as well as the excellent value for money on offer:

Freeview 49 (24/7)
Sky 650 (24/7)
Freesat 815 (24/7)
Virgin Media 757 (24/7)
Managing Director of The Jewellery Channel, Colin Wagstaffe, commented on their upcoming Mitiyagoda Peach Moonstone promotion: "Our customers know that we always strive to provide jewellery and gemstones that stand out for their exceptional beauty, uniqueness, quality and affordability. Our latest showcase cannot disappoint – we are proud to be presenting this wonderful collection as many people will not have set eyes on this delightful gem before."