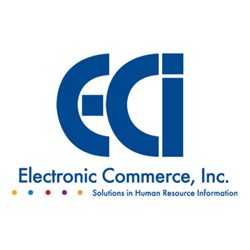 The financial impact of a successful Talent Acquisition solution is undeniable - Jeff Lacy, ECI President and CEO
Elkhart, IN (PRWEB) February 20, 2014
Electronic Commerce, Inc. (ECI), a leader in web-based Human Capital Management (HCM) applications, is helping companies save time, reduce costs, and stay competitive in today's marketplace with its Talent Acquisition solutions that include Applicant Recruitment and newly enhanced Onboarding features.
The ECI® Empower Talent Acquisition bundle improves HR processes, employee loyalty and productivity, while reducing costs.
A 2012 Allied Workforce Mobility Survey reported companies lose 25% of all new employees within a year - very costly, considering the average cost to fill one position is estimated at $11,000. According to an Aberdeen Group report, 90% of new hires decide in the first six months on the job whether or not they will stay with a company. And employees are 58% more likely to be with a company after three years if they went through a structured Onboarding process, according to The Wynhurst Group.
"The financial impact of a successful Talent Acquisition solution is undeniable," says Jeff Lacy, ECI President and CEO. "Making sure employees are not only recruited in an effective manner, but are given time to become productive and satisfied with the work they do, saves your organization money in the short and long term. Companies large and small benefit from a Talent Acquisition program's ability to improve hiring efficiencies, increase employee retention rates, and reduce hiring and training costs."
With ECI's solution, the transition from applicant to pre-hire to active employee is smooth with all information contained in and accessible from a single database.
"Applicant-Recruitment reduces the time and expense involved in finding the right person to fill an open position, while Onboarding helps that new hire succeed," Lacy adds. "Our Applicant Tracking software plus our new Onboarding solution equals a Talent Acquisition program that creates a culture of success both inside and outside of HR, and enhances your organization by helping employees be more productive, loyal and satisfied. By increasing efficiencies and employee retention rates, hiring costs go down & profitability goes up."
About ECI
ECI is a Software as a Service (Saas) provider of fully unified, Human Capital Management (HCM) applications in the Cloud. ECI is dedicated to equipping complex enterprises and midsize organizations with the Human Resource Information System (HRIS) technology they need to leverage the HR function as a key business driver. ECI® Empower solutions include Payroll Processing and HRIS, Reporting and Business Intelligence, Self Service, Benefits Management and Enrollment, Recruitment, Onboarding, Performance Management, Learning Management, and Time and Labor Management. Founded in 1996, ECI services clients ranging from 100-10,000 employees in virtually every industry, both publicly and privately held. ECI has earned several awards, but is most proud of its high retention rate. Learn more at http://www.ecipay.com or call 800-320-9530.
For additional information, please contact:
Leanne Phillips
Director of Marketing
Electronic Commerce, Inc.
2810 Dexter Drive
Elkhart, IN 46514
574-970-4400 x 154
lphillips(at)ecipay(dot)com