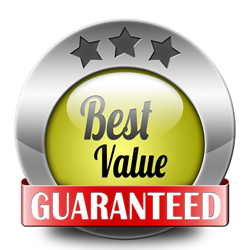 GetUSales offers full content packages, setup and implementation for less than the Infusionsoft cost alone.
(PRWEB) February 24, 2014
Infusionsoft has revolutionized the marketing industry. Its power to automate and maximize marketing for businesses has led many business owners to ask, "Where can I get Infusionsoft? How much does Infusionsoft cost?"
The Infusionsoft cost does not include industry-specific content. GetUSales does.
Infusionsoft charges a $1999 setup fee, and there are monthly fees that range from $199 to $379. For these prices, users get setup, some training, and more. But they still need to create their own content for email marketing campaigns.
GetUSales offers Infusionsoft with ready-made content for less than the cost of Infusionsoft alone.
For $1997, GetUSales offers everything that Infusionsoft provides, including setup, training, and more, but for its price, clients can also get a turnkey package of industry-specific content. Each package comes with multiple email marketing campaigns designed to educate readers and drive more business through their doors.
The industries GetUSales currently offer ready-made Infusionsoft content packages for include: dentists, wedding coordinators, real estate agents, and chiropractors. More packages will be available in the near future.
How GetUSales email marketing campaigns work
When a client purchases an Infusionsoft package from GetUSales:
1. First, their contacts are loaded into the Infusionsoft database.
2. Then, each contact is connected to the email marketing campaign or campaigns most relevant to their needs.
3. The contact gets educational, captivating content on a pre-determined schedule. Different from the typical "sales emails," emails in GetUSales' packages give readers information they need to know -- information they'll actually look forward to. By giving readers information they can use, clients can be sure their emails will be read instead of moved instantly to the junk folder.
4. As customers receive more and more emails, they'll build the brand recognition and trust they'll need to ultimately make a purchase. Links back to the client's main website and phone number are on every email to make it as easy as possible for customers to contact the client.
5. At any time, clients can peek in on their customers' activities – seeing which links they clicked, how far they are in their campaigns or if/where they dropped out. This way, the client can know which leads are HOT and need to be contacted directly and which leads need to be funneled into other campaigns.
It's easy to get started with Infusionsoft
Start with an Infusionsoft demo, and then take advantage of GetUSales' efficient and effective Infusionsoft content packages. Call today at 855-834-4850 or visit http://www.getusales.com.