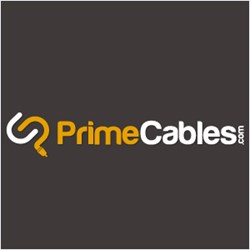 (PRWEB) February 20, 2014
PrimeCables.com, wholesaler and a retailer of custom cables and accessories for home theater, networking, professional studios, and more has announced the addition of a new line of micro USB to HDMI and VGA adapters from SlimPort. With this new technology, the customers will be able to use this adapter to loop their device into the HDMI connection related media. The micro USB receptacle also facilitates charging during the display, including quick charging if supported by the mobile device and travel charger.
The SlimPortcombo adapter (micro USB to VGA/HDMI)connects SlimPort or MyDP enabled mobile devices to TVs with HDMI connection or monitors and projectors with a VGA connection. Capable of Full HD resolutions, the adapter with its HDMI 1.4 female connection to TV and VGA female connection to projector or monitor and a single video output at a time displays the content on the mobile device on the big screen for all to share.
More information about these products including a detailed description and specifications can be viewed online at http://www.primecables.com/search?utf8=✓&q=slimport. The SlimPort micro USB to HDMI adapter allows full HD resolution videos and pictures from the mobile device to be viewed on a large screen. SlimPortmicro USB to VGA adapter is known for higher display resolution and richer color depth. The 60 frames per second allows users to enjoy games, videos, and any other fast moving content without any display artifacts and the need of an external power adapter. They can also enjoy multi-screen productivity with the connection of a simple VGA Plug-N-Play connectivity on any HDTV, monitor or projector.
About PrimeCables.com:
PrimeCables.com specializes in HDMI Cables and other Audio Video Accessories. They offer a variety of products such as Network Cat 5, Cat 6& Cat7, HDMI, SVGA, DVI, USB, FireWire, Fiber Optic, Security, Computer, Apple, and Audio cables as well as Speakers, Cable Testers and Organizers, and wall plates. They deliver remanufactured cables, adapters, USB cables, and cable accessories from both their Montreal and Vancouver warehouses.