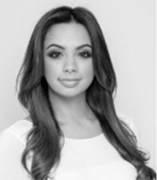 Design District, FL (PRWEB) February 21, 2014
The Haute Design Network welcomes back Sismai Roman of Epicoutu Design as its newest renewed member. Sismai Roman is known for her ability to create luxurious spaces using chic furniture and accessories. She will serve as the network's exclusive member for Florida's Design District.
Sismai's professionalism, years of experience, willingness to meet the needs of clients and ability to flawlessly finish projects sets the precedent for other interior designers in the field.
About Haute Design Network
Haute Design Network selects interior designers that have demonstrated a high level of expertise, professionalism, and accomplishment in their field. This elite circle of leading interior designers is encouraged to expose readers to several elements from past and current design trends as they provide a glimpse into future innovations, while offering both inspiration and exceptional resources for those seeking experienced luxury interior designers and sophisticated interior design firms.
Epicoutu Design is featured on Haute Design Network's comprehensive website as a distinguished member alongside other leading interior designers from across the country. Network members have the exclusive opportunity to interact with viewers by utilizing the Haute Design Network platform via customized blog posts and unique design features. Visit the Haute Design Network at http://www.hauteresidence.com/design.
About Sismai Roman of Epicoutu Design
Epicoutu Design offers the hottest in new modern, contemporary and Chic Interior Design in the Miami design industry. With access to over 1000 custom furniture designers, President Sismai Roman and Assistant Designer Brittnie McAninley offer an eclectic mix of prolific spaces by sourcing only the best furniture and accessory pieces. As featured in Haute Living as one of Miami's hottest up and coming designers, Epicoutu is able to bring any interior space to the next level.
Sismai Roman and her firm are some of Miami's leading interior designers. When Roman first opened the firm, her main goal was to help everyone live in luxury. She travels the world to capture every style and taste, bringing her experience from across the globe to every project she tackles.
Clients are drawn to Sismai's creativity, humbleness and her eye for detail. Her confidence and her desire of pushing every project's boundaries always keep her clients coming back.
Her projects have spanned from the beautiful streets of LA all the way to the historic streets of beautiful Barcelona, Spain. Sismai goes above and beyond for every project, no matter how big or small.
For more information about Sismai Roman, visit Epicoutu Design on Haute Residence.