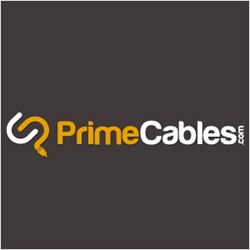 (PRWEB) February 20, 2014
Keeping up with the latest trends in technology to stay ahead of their competitors, PrimeCables.com, wholesaler and a retailer of custom cables and accessories for home theater, networking, professional studios announced that they are now the exclusive distributor of HDMI 2.0 cables in the Canadian market. The company will be the only supplier for this type of cable and they will be able to support the local demand with their large quantities of stock available on their web site.
HDMI 2.0 is the newest technology that supports resolution up to 4K@50/60 (2160p),which is 4 times the clarity of 1080p/60 video resolution, for the ultimate video experience. The next big trend for HDTVs, signal transmission and audio with HDMI 2.0 are expected to be a great improvement over the traditional HDMI 1.3 or HDMI 1.4. Available in four different lengths: 3 ft, 6ft, 10 ft, and 15 ft, these premium HDMI 2.0 cables significantly increase bandwidth to 18Gbps. CEC extensions provide more expanded command and control of consumer electronics devices through a single control point.
These licensed HDMI 2.0 cables can be preordered at http://www.primecables.com/c-3914-hdmi-20-cables-licensed. These cables include advanced features such as simultaneous delivery of dual video streams and multi-stream audio to multiple users (p to 4) on the same screen, dynamic synchronization of video and audio streams, up to 32 audio channels for a multi-dimensional immersive audio experience, up to 1536kHz audio sample frequency for the highest audio fidelity, support for the wide angle theatrical 21:9 video aspect ratio.
PrimeCables.com is always striving to meet the needs of their customers by constantly expanding their inventory of products. They offer premium quality cable products with the cheapest price and massive variety in the market with a focus on making online shopping for cable accessories fun and easier to handle.
About PrimeCables.com:
PrimeCables.com specializes in HDMI Cables and other Audio Video Accessories. They offer a variety of products such as Network Cat 5, Cat 6& Cat7, HDMI, SVGA, DVI, USB, FireWire, Fiber Optic, Security, Computer, Apple, and Audio cables as well as Speakers, Cable Testers and Organizers, and wall plates. They deliver remanufactured cables, adapters, USB cables, and cable accessories from both their Montreal and Vancouver warehouses.