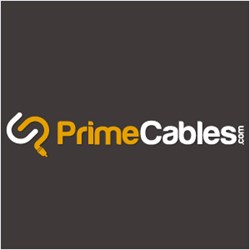 (PRWEB) February 20, 2014
PrimeCables.com, wholesaler and a retailer of custom cables and accessories for home theater, networking, professional studios, and more is proud to announce their partnership withAnaheim, California based company UT Wire. UT Wire specializes in cable management products such as cable organizers and office supplies.
Speaking about this strategic partnership and how it will benefit PrimeCables.com, a representative of the company says, "We have been chosen as the exclusive distributor of UT Wire's products in Canada. UT Wirebelieves that the expansion of their cable management product line will make PrimeCables.commore versatile and dynamic. Their simple products are designed to keep cords organized, the hassle free way."
This strategic partnership spells good times for PrimeCables.com as customers will not only be able to buy high quality HDMI, audio, video cables, but also top of the line cable management and cord organizing products that make the product purchase bundle more efficient and convenient.PrimeCables.comis always striving to meet the needs of their customers by constantly expanding their inventory of products.
UT Wire manufacturers many other unique products not only for homes and offices as well as small and techy gadgets that are suitable for everyday use. They have created simple and innovative ways to organize messy and tangled cables. Designed for D.I.Y. users, their cable organizers neither require any fancy tools or intricate parts for installation nor have complicated instructions to follow.
As a company that specializes in HDMI Cables and other Audio Video Accessories, they aim to make online shopping for cable accessories fun and easier to handle and offers customers a wide range of premium quality cable products with the cheapest price and massive variety in the market.
About PrimeCables.com:
PrimeCables.com specializes in HDMI Cables and other Audio Video Accessories. They offer a variety of products such as Network Cat 5, Cat 6& Cat7, HDMI, SVGA, DVI, USB, FireWire, Fiber Optic, Security, Computer, Apple, and Audio cables as well as Speakers, Cable Testers and Organizers, and wall plates. They deliver remanufactured cables, adapters, USB cables, and cable accessories from both their Montreal and Vancouver warehouses.